We are going to carefully select the best treadmills for home use for you so that you don't have difficulty deciding on which one to buy.
Many folks get confused when it comes to deciding on which treadmill purchase. Maybe because they don't know what they want in a treadmill or perhaps they don't have any knowledge at all.
Do you need a treadmill for walking, and jogging or one that could also allow you to run?
Are you looking for a treadmill that is within your budget?
Well, this report will answer these questions and consequently help you to make a decision finally.
We understand how complex it could get for those that wish to get the best treadmill for home use and so we shall try as much as possible to simplify it for you.
This is our 5 top pick
Horizon Fitness Adventure 5 Treadmill (Great for joggers)
This unit is made so that folks that love jogging could experience an outstanding workout. This treadmill has got a great running surface size for runners but falls short of the motor capacity required. However, runners can still use it but it will be perfect for joggers and walkers. This is a high-end treadmill.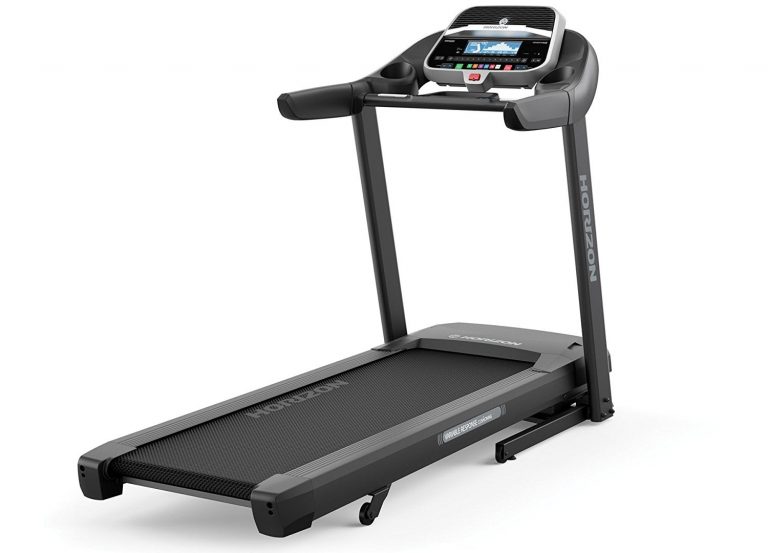 This treadmill is great for walkers, joggers, and runners alike because it has the features to make that happen conveniently.
It is durable and coated with anti-corrosion paint
5 CHP Motor
Has a running space of 60 L x 20 W good for runners
Has 35 workout programs
ViaFit enabled
It has got an incline level of 0% – 12%
The deck is designed to effectively reduce the workout impact to the joints.
Supports maximum user weight of 325 pounds and weighs about 188 pounds
Excellent warranty
Requires very little maintenance
Has got a folding capability for storage
It has transport wheels for easy relocation
Ancheer S5400 Treadmill (Great for walkers)
This treadmill is recommendable, especially if you are looking for something that is below $1000 or slightly above $500. So far, real customers that have bought and used it have no problem recommending it to family and friends as their reviews indicated on Amazon.
It is also very easy to understand why these users are satisfied, and it has to do mostly with what they are looking for on the treadmill.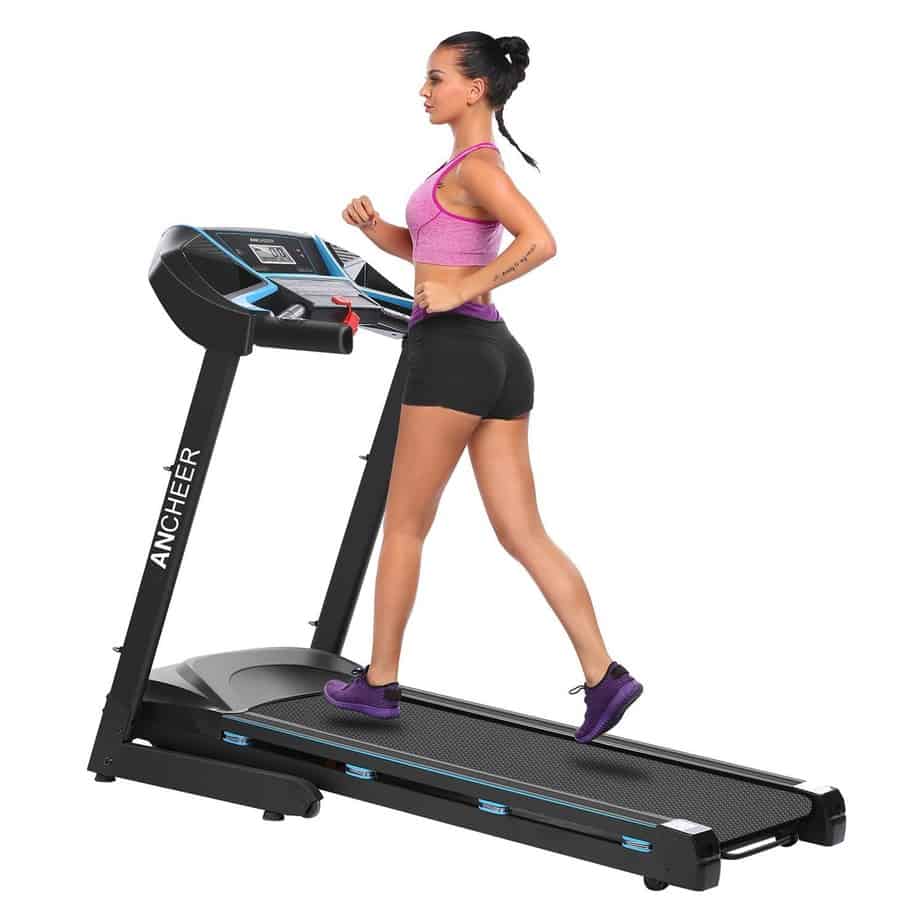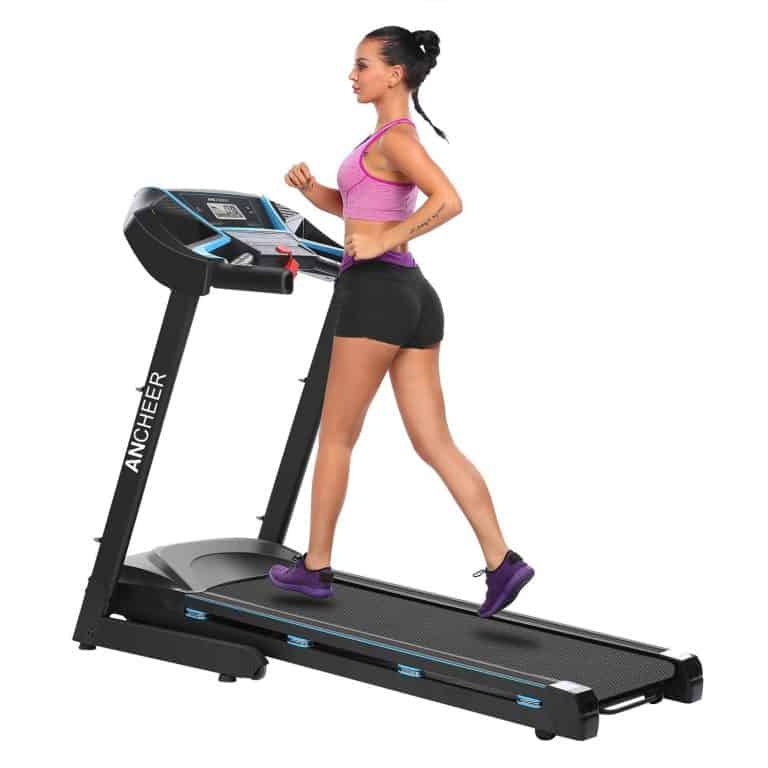 Below are some of the features…
It has a very good motor of 3.0 HP
Supports a maximum user weight capacity of 308 pounds and weighs about 130 pounds
Good Warranty
Has a running surface of 48 L x 18 W; Note, if you are a runner, then this treadmill is not for you because it is not specifically designed for that purpose. However, you can still run depending on your height and level of your speed. Good for walking and jogging though.
It has a speed of 0.5 to 10 mph.
It has 12 preset workout programs
The deck is designed with 8 big shock absorbing springs that could reduce stress effect on the joints
It has a folding capability for storage.
Transport wheels available to make relocation easy
To read the full review click here
Nordic Track T 6.5 S Treadmill (Best for Joggers)
This unit has enjoyed a lot of approval from its customers even though there are so many reviews done by these customers still it has about 4 out of 5 approval ratings.
This treadmill has a lot of features that are even absent in some high-end units. It is sold at a very reasonable price and that is the reason it is often sold out on Amazon.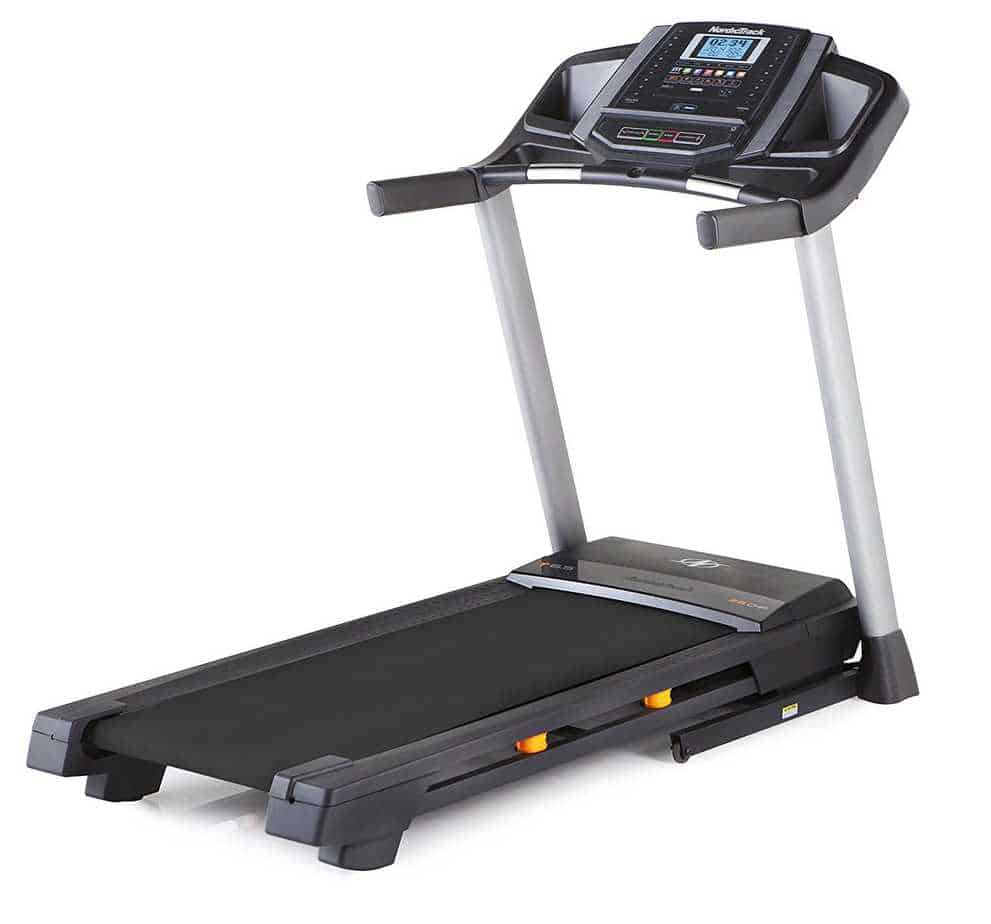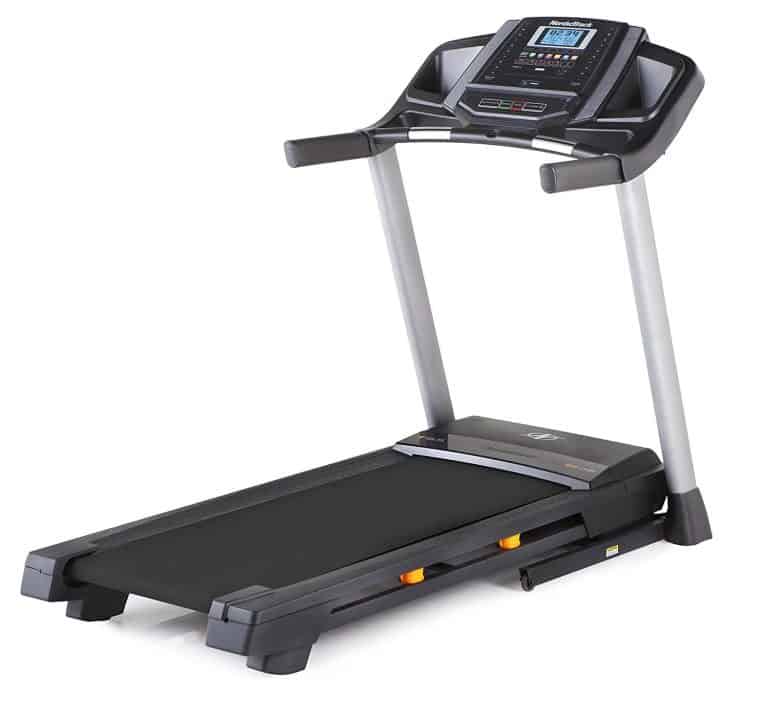 It has a very good price, below $1000 range.
It has got a FlexSelect Cushioning system designed to disperse the negative impact to the joints
It has a 0 to 10% digital incline to help you burn more calories
2.6 CHP motor that can stand rigorous and intense workout without breaking down
iFit enabled; this will enable you to access custom Google Maps workout routes anywhere in the world
It is foldable and has transport wheels for easy relocation and storage
20 preset workout programs
Impressive warranty
It has 55'' L x 20'' Width running surface, but may not be the best for very taller individuals of above 6'2''
For full Review, Click here
Goplus 1000W Folding Electric Treadmill (For Walkers)
This very treadmill could be appreciated by those that are on a budget because it is budget-friendly. It is sold around $300 more or less and has got some reasonable features.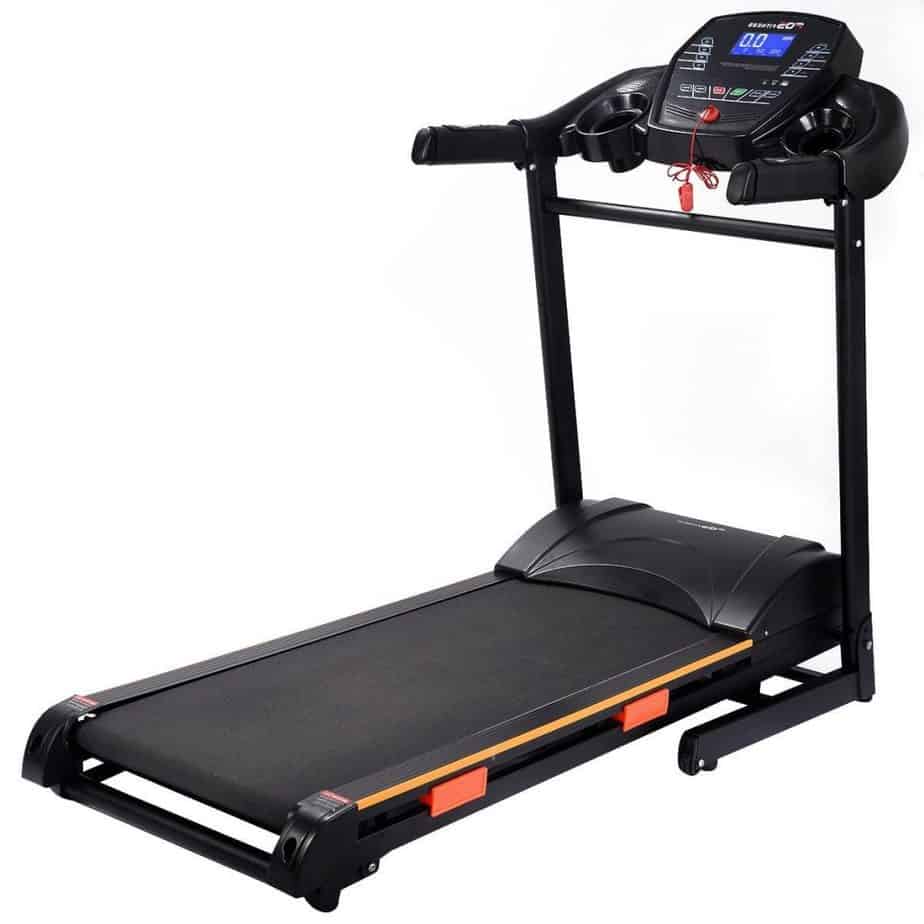 1000W motor
2 levels of incline that would help you burn more calories and tone muscles
The frame is made of quality steel and so has durability next to its name.
It is compact and saves space; great for those that worry about space
It is foldable and has transport wheels for relocation or storage
The deck has a good cushioning system to prevent stress to the joints
It supports 265 pounds maximum user weight
Budget-friendly
5 to 8mph Speed
Good for walkers and joggers
Easy assembly
The runway needs to be oiled regularly to keep it in good form at all time
Click here for the full review
Nautilus T616 Treadmill (Best for Runners)
If there is another treadmill to recommend for home use, especially for those that wish to enjoy running, jogging, and walking at home then that would be the Nautilus T616. This treadmill has got features that will undoubtedly appeal to you and it is below $1000 price.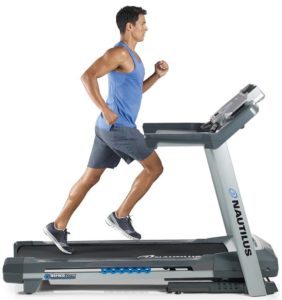 As you may already know, the deck of a treadmill is what is considered to be the base of its strength and should be constructed solidly and so the Nautilus T616 Treadmill's deck is 25mm thick which confirms its durability.
It also has 20'' W x 60'' L running surface size that makes it great for runners, joggers, and walkers alike.
For accurate heart rate reading and convenience, it has both handgrip sensors and HR chest strap. The chest strap accessory is included upon purchase of the treadmill.
It has 26 workout programs that include; 1 Manual, 3 Quick Goal, 6 Training, 5 Weight Control, 4 Heart Health, 3 Interval and 4 Custom
For intensity workout, it has 0 to 15% incline that should help you burn a lot more calories
3.0 CHP Motor that can keep up with long vigorous workout without breaking down
0 to 12 MPH speed
Bluetooth connectivity to the Nautilus fitness app and NautilusConnect goal tracking and for data export. This helps to keep you informed about your workout progress and to motivate you to stay focused on achieving your overall fitness goal.
It has got large 2.5'' crowned rollers that allow the treadmill to operate smoothly and quietly. Great for home users, because no one would wish to disturb others while working out.
StrikeZone cushioning system that ensures comfort that prevents stress to the joints.
Great warranty
Easy folding capability
Supports 300 pounds/136kg maximum user weight
Click right here to read the full review
Conclusion
These treadmills will surely make your day if you can find the specific one that is ideal for you; if you wish to have more information on any of the treadmill just click on the full review link otherwise click on the best price to take you where you can find the best available price on the internet.
You simply should know what you are looking for in a treadmill to find one that is perfect for you and that is the reason why we have decided to round up these 5 treadmills for running, jogging, and walking.
However, if you have any further questions, do not hesitate to ask using the comment box below and we will be more than happy to help you out.