The best gym shoes for men article will highlight the best gym shoes available just as the title implies.
In order to achieve good results at the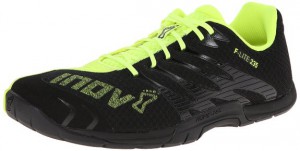 gym, there are resources we need to utilize. Just like the Dumbbell, Deadlift, Medicine ball, etc. are good and necessary resources at the gym, so also are the gym shoes.
The gym shoes are so essential that they help to make you feel comfortable and at ease when working out. No one would like to be uncomfortable while working out. The disadvantage of not using the proper gym shoes or using worn-out gym shoes could be so bad that it may result to sustain an injury or not be able to work out up to your full potential.
Then, it is only imperative that you take the necessary step to protect your safety and your objective; after all, your main purpose of going to the gym is to be fit not to be maimed or injured. It would not be too much for your well-being, to get all the necessary gear required to make things easier and achievable. So one of the things that would ensure your comfort at the gym, would be your footwear, which is responsible for your balance, remember that.
So, without further waste of time, I am going to introduce quite a number of 'gym friendly' sneakers that would be your friend at the gym, that  'got your back while you do your thing.
New Balance Men's MX20v3 Minimus Cross-Training Shoe, Black/Red,13 D US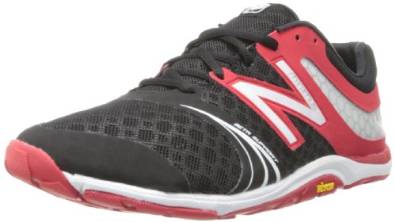 This beauty is not strictly for gym alone though, but a very good one that could give all the balance and comfort that you need. It weighs about 6.5 ounces, 4mm heel-to-toe drop, enough to support and cushion your feet while doing those light/heavy lifting at the gym.
The cover and the sole are synthetic.  It has odor-reducing antimicrobial treatment, and you know what that means. That means, even if your feet have the tendency of becoming smelly after a long time of wearing shoes, that won't be the case here. Therefore, you are covered, that you won't be embarrassed by your co-workout mates by the stench of a smelly shoe/sneaker.
The cost of this at Amazon is $69.95.
Reebok Men's Crossfit Lifter 2.0 Training Shoe, Black/Flux Orange, 10 M US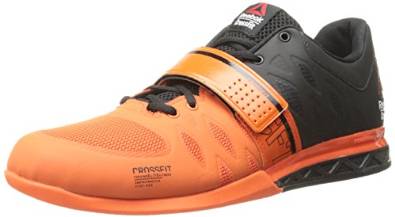 Yet another beauty, with a unique technology that makes it yours once it is worn. It has this anti-friction lining that takes care of moisture/heat build-up, which helps to always keep the feet fresh and dry.  It has a high-abrasion rubber sole that increases traction and durability. Weighing about 14.6 ounces and sold for $104.95 at Amazon. It is ideal for exercises.
PUMA Men's Bioweb Elite Shoe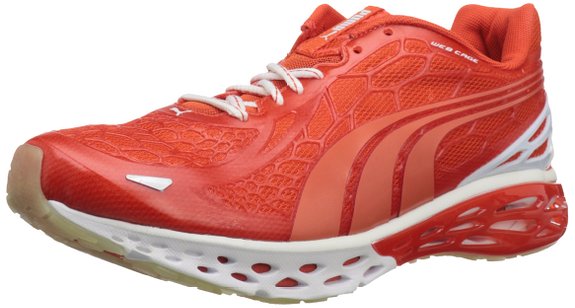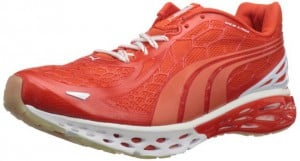 These Puma Bioweb Elite shoes are made up of a synthetic covering and a rubber sole. It is not only good for the gym but also for running. It provides enough support and balance for lifting weights at the gym. It is designed to deliver maximum cushioning and stability. You can only imagine what that could do to your workout at the gym; that is maximized results and safety. It can be found at Amazon and sold at $69.99 to $100.
Inov-8 Men's F-Lite 232 Cross-Training Shoe, Aqua/Lime/Red,12 D US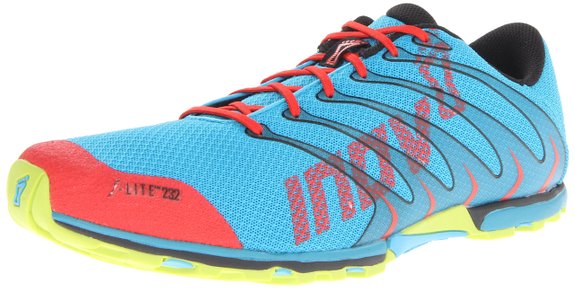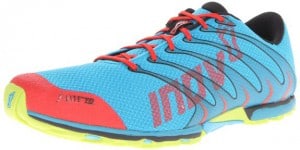 When you think of Olympic weightlifting, think of Inov-8 Men's F-lite. This is to tell you how good this stuff is.  This shoe would make you feel closer to the ground and secure, the heel-to-toe-drop is 0mm. It has a sticky outsole/EVA/Rubber sole that sticks to the floor, which makes it possible for you to finish your last 'Reps' without fumbling, yes without having to struggle with the weight, and at the same time with your feet from been slippy. If lifting weight like an Olympian is your thing, then go get this stuff.  Sold at Amazon for $95.83.
Conclusion
In conclusion, it is worthwhile to add value, productivity, and safety to your workout. In essence, using the right and appropriate footwear gives you the aforementioned benefits. In my personal opinion, getting any of these foot-wears would have been the wisest step taken to ensure your success at the gym.
See also Best Gym Shoes For Women.