The Total Gym XLS is one fitness equipment that is endorsed by respectable and famous people like Chuck Norris. It is a home gym that the entire family could use. It could be used by an 8 yr old as well as an 80 yr old person.
Compared to the previous models, this machine has been improved and upgraded, making it a lot more effective and interesting to use towards achieving your fitness goals.
However, we are going to look at the Pros and Cons of the Total Gym XLS. We are going to highlight all the upsides and the downsides to enable you to make a smart purchasing decision. By the time you are done reading this post, you will be in the best position to know if you would opt for this equipment or not.
Click right here to have a peek at the price of the Total Gym XLS on Amazon.
What Can I Get Using This Machine?
A lot has been said to be gained using this machine. You can virtually do all kinds of exercises with it, the ability to build the upper and lower body, by making some adjustments to the equipment, thus it is called the Total Gym XLS! There are about 80 different kinds of exercises that could be done with it, including exercising muscle and cardio.
The DVDs that are included upon purchase of this equipment makes it easier for everyone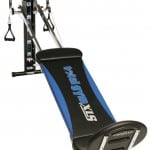 to optimally make use of this machine without having issues as to how to use it. Both beginners and pros can successfully utilize it without any problem. It supports 400 pounds capacity with pulley cables. A 1.5′ thick foam that provides comfort and support, along with about 6 different resistance levels for users to adjust to their desired level.
It is such a machine that can be stored easily around a limited space because of its compact-able nature. It comes with a complete instructional manual on different kinds of workouts one can do in order to get the most out of it. It has a glide board with head support, a nylon strap handles with leg pull accessories.
Did you know that a nutritional program and meal plan suggestions are also included in this equipment upon purchase to help users stay fit and healthy! Recommended also for people that are undergoing physical therapy because of its resistance level variation that will allow them to work out according to their ability and pace.
We need not remind you that; what Chuck Norris has endorsed will definitely be worth trying out because he won't put his reputation on the line if he doesn't think it worth endorsing.
Pros
No set up required upon purchase
Good and easy to store, because it can be folded up.
Designed and suitable for both young and old (8 to 80 yrs)
A nutritional/meal planning guide that will help users stay fit and healthy.
5 Instructional DVDs and exercise chart.
400 Pounds capacity
It has about 80 workout groups that target the upper and lower body, cardiovascular and strength training.
It has 6 months warranty on all the parts and lifetime on the frame.
Leg pull accessories, Ribbed Squat Stand, and Training Deck.
Specification
Dimension Unfolded; Width 19′ x Length 90′ x Height 43′
Dimension Folded; Width 19′ X Length 51 X 9′ Height 9′
Weight; 83 Pounds
 Cons
It is pricey, it could be lesser than what it is sold now.
According to reviews, the parts fall apart after a couple of months; in other words, the wheels and bearing are not of good quality; and there was also a complaint about the frame too. Nevertheless, the vast majority of users on Amazon reviewed it favorably
Not really good for strength training, like building muscle, only good for toning.
Conclusion
To be honest, there were lots of users that concurred they were satisfied as to the performance of this equipment. However, some also complained of the frail nature of the parts that do not last and as well as the price; that it is too pricey for its quality and features.
We think, overall, this is a recommendable home gym even with the complaints recorded so far about it because there is hardly a product without one or two complaints.
Know exactly what you need from a home gym such as the Total Gym XLS and determine if it fulfills what you are looking for.  This decision will definitely be up to you because only you can define what is a deal-breaker for you.
So, in summary, it is a great machine, good for the entire family, most effective for cardio, but may have some quality issue.
You may also check out related posts below.
Do not hesitate to comment at the comment box below, if you have any questions or experiences with this equipment. We will be glad to hear from you.
Total Gym XLS-Totally Honest Review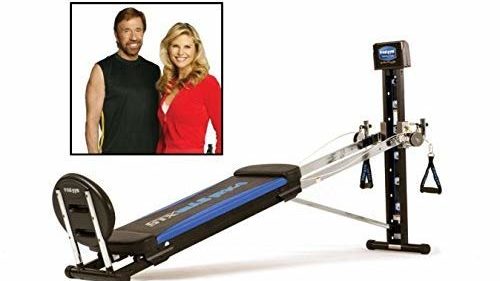 The Total Gym XLS is one fitness equipment that is endorsed by respectable and famous people like Chuck Norris. It is a home gym that the entire family
Product Brand: Total Gym
Product In-Stock: InStock