DISCONTINUED!!!
Our sole job is to provide you with the information that will help you to make a wise purchasing decision.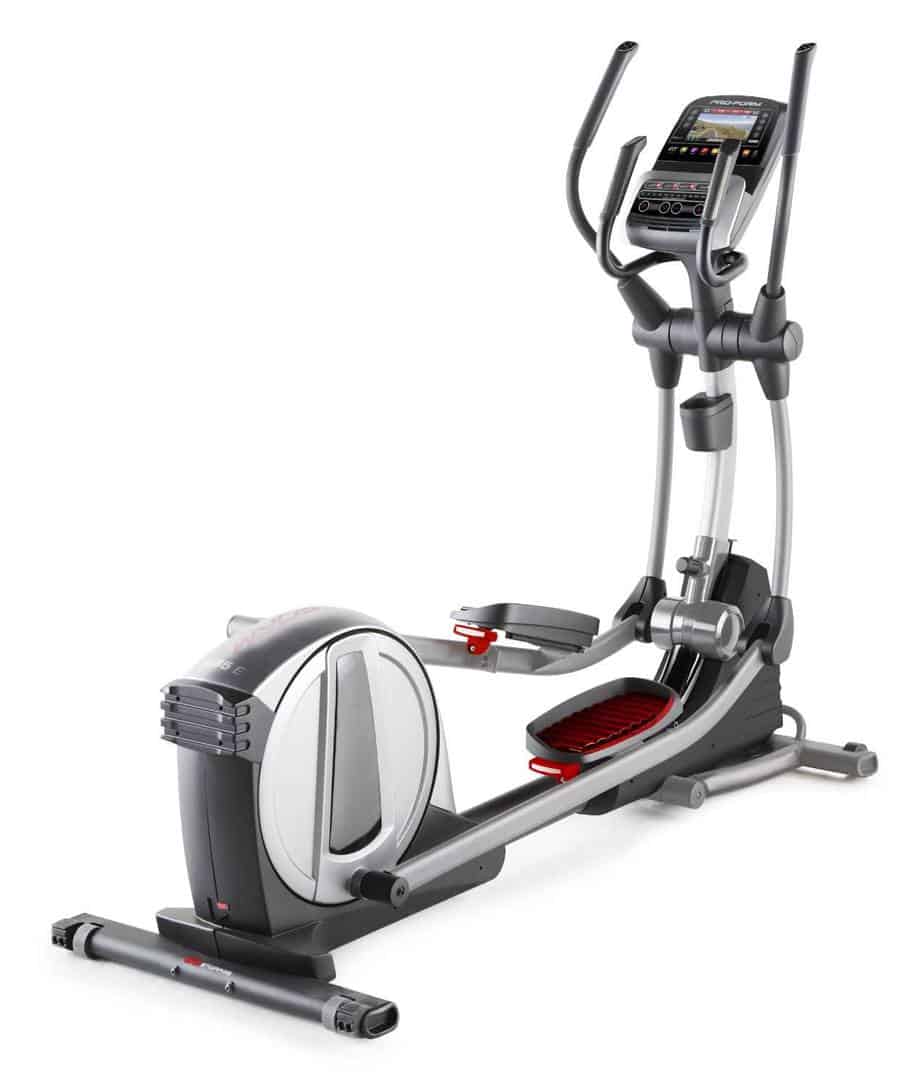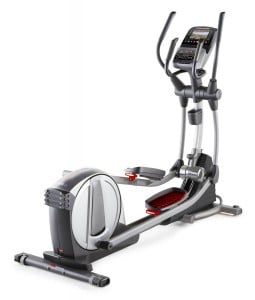 We all know that in order to keep fit we need to eat healthily and exercise regularly. For this reason, we need fitness equipment such as the ProForm Smart Strider 935 Elliptical in order to conveniently get the full dose of workouts our body needs.
We have lots of indoor fitness equipment, ranging from Treadmill, Elliptical Trainer, Fitness Bike,  which are mostly for Cardio; and Dumbbells, Barbells, Incline Bench, and many more, which are basically for strength training.
The elliptical machine is one of the fitness equipment that is very gentle on the joints and often used by recovering individuals that have clinical conditions such as stroke and injury.
Proform Smart Strider 935 E Elliptical
Proform Smart Strider 935 E Elliptical is a model in the Elliptical trainer family that has its own unique features and gadgets. It has a design that makes working out fun because just as aforementioned, it is a low impact trainer that has very minimal stress to the ankles, knees, and the lower back.
It has a lot of futures we would like to underline below:
Pros
It has an inbuilt iFit wireless technology, no module required


7′ full-color Touch Display

24 Digital resistance levels, CoolAireWorkoutt Fan, EKG grip pulse with wireless CHEST STRAP, and UPPER BODY GRIPS- (this means your heart rate can still be monitored even if you are doing hands off the handling exercise).
Very easy to ASSEMBLE from the moment it is out of the box
7′ full-color Touch Display with iPod COMPATIBLE Audio- It is WEB ENABLED! This means you will be able to blog post or even watch your favorite tv show while exercising. You can easily CHECK OUT your SPEED, TIME, DISTANCE, CALORIES BURNED, HEART RATE, and RESISTANCE stats. In other words, you can monitor your progress on the go and even be able to tweet about it!
Quick touch handles, plus 30 workout Apps, and POWER-ADJUSTABLE INCLINE
The steel is COMMERCIAL-GRADE constructed (that means durability), water bottle

Fold-able-Space-saver

holder, transport wheels- (which means, it is easy to move out of the way with it rear-mounted wheels), OVERSIZED levelers, Space Saver Designed- (It can be folded to save space) can you beat that?

Weight capacity of 350 lbs- It can accommodate a person that weighs about 325 lbs.
Free shipping- No charge for delivery

18 Lb. Inertia-Enhanced Flywheel, SMR Silent Magnetic Resistance, Adjustable

Adjustable Over-sized Pedal

Oversized Pedals

The ProForm Smart Strider 935 Elliptical is protected with a Lifetime Frame Warranty, 3-Year Parts, and 1-Year Labor Warranty. However, verify before purchase.
Cons
There is a WARNING that this product contains one or more chemicals that can cause Birth defects, Cancer and other reproductive harm. This is actually known to the State Of California.  Read more about this warning

here

.
Conclusion
The Proform Smart Strider 935 Elliptical is made and designed to provide maximum comfort while you engage in quality workouts.
It has a good approval rating on Amazon because the vast majority of the customer reviews expressed satisfaction while of course there are some that are disgruntled.
Put in a scale, this elliptical trainer is recommendable, however, you may check out the reviews by real users on Amazon to see what is their likes and dislikes towards the unit.
If you have any contribution or question, please do not hesitate to leave it at the comment box below.