When you think of innovative cardio sports equipment think of Nautilus E614 Elliptical Machine because it was designed to suit your need and to help you achieve your fitness goal with ease and comfort. The word innovation is next to its name and has got most of the cutting-edge design and technology one can get.
One of the features that is worth mentioning is the DualTrackTM LCD monitor that has a large and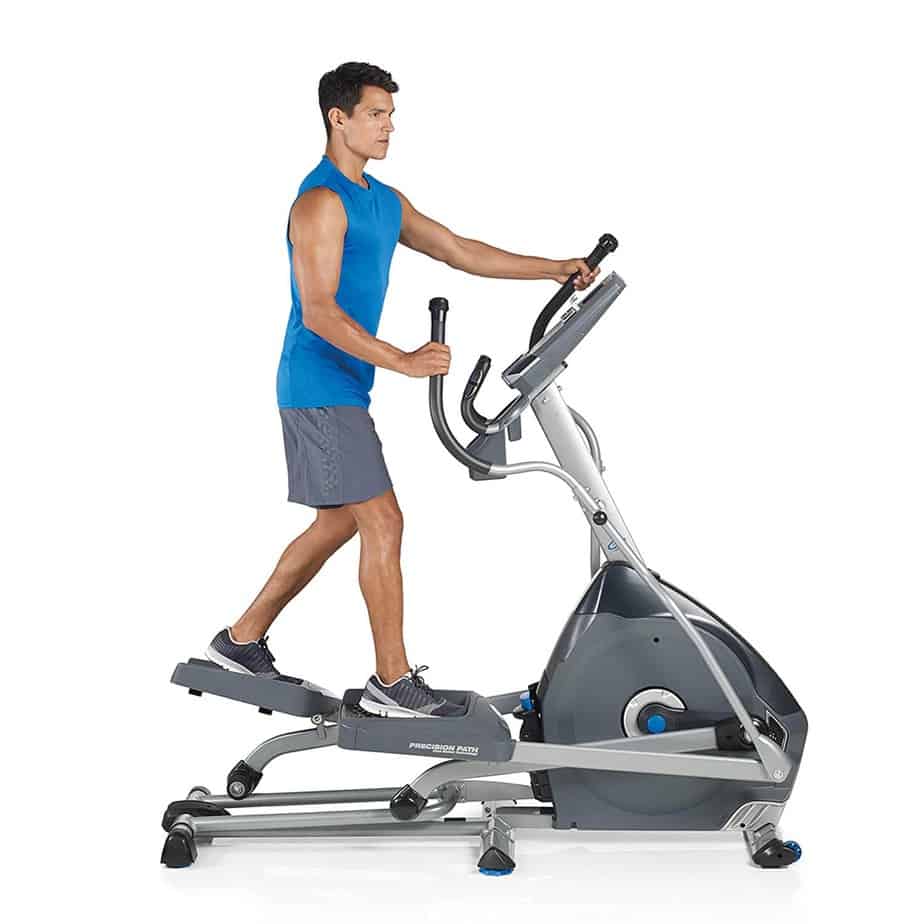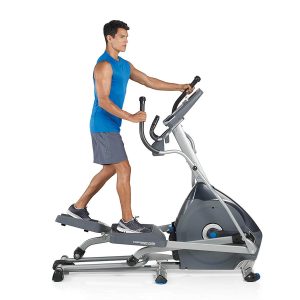 secondary display. The idea behind this unique monitor is to enable the user to view the workout data even when a tablet or a book is propped up on the console.
It is also a sturdy and durable machine that supports 300 pounds or 136 kg of maximum user capacity. There are useful features and accessories such as the fan that would keep the user cool at all times and water bottle holders that would enable the user to have water handy for hydration.
Click right here to have a peek at the price and of of the Nautilus E614 Elliptical Trainer on Amazon.
Features/Pros
It has a DualTrack two window system that allows the user to keep an Ipad, tablet or a


book on it and still be able to view and track workout data.

It has NautilusConnect goal tracking and data export that updates the user on his progress and specifically focuses on a fitness goal
It has got a belt drive system that includes a perimeter weighted flywheel for a quiet, steady, and smooth workout.
For natural and effective movement, it has this 20'' precision path stride that would ensure just that.
It has large and articulating footplates with cushioning that would suit most users.
It has 20 levels of eddy current resistance for a challenging workout and it is also fitness goal-oriented.
It is integrated with 6 resistance manual ramp adjustments
It has got an in-console speaker with the MP3 input port, USB media charging for entertainment while working out.
It has amazing 22 programs that include 9 profiles, 8 heart rate, 2 custom, 2 fitness, and 1 quick start. While the 9 profiles include 3 fun rides, 3 mountain rides, and 3 challenges that would ride you home towards achieving your fitness goals.
It has 2 fitness test programs that were designed to measure your physical fitness improvements.
Its 2 user profiles allow you to store personal information and workout data.
Other workout data you get to view on the LCD console are the time, distance, level, and revolutions per minute, calories, and heart rate.
It has an EKG grip heart rate monitoring system
Cons
Unfortunately, the Nautilus E614 Elliptical Machine is not telemetry enabled only the contact/grip heart rate is available.
The 6 levels of incline are being adjusted manually, which means you have to stop at some point in your workout in other to change the incline. Nevertheless, these are not really a problem per se because the price of the equipment is right. As a matter of fact, there are other elliptical machines in its price range that do not have most of the features it has.
Product Dimensions
71'' Height
28'' Width
70'' Length
It weighs about 167.3 pounds
Warranty
10 Years for frame
2 years for parts
1 year for electronic
And 90 days for labor
Shipping and Assembly
Shipping cost is not usually a problem if you are buying from Amazon because they provide free shipping. However, I can't say the same for anywhere else but Amazon is recommendable.
As for assembly, it is easy to assemble because it comes with an instruction manual that would walk you through the process of assembly, and also it is accompanied by the tools required for the assembly. Just make sure you have few tools of your own just in case and also have the delivery guy deliver the equipment in the exact place you want to use it for assembly.
Conclusion
There is so much to be desired about the Nautilus E614 Elliptical Trainer. Its various features are geared towards achieving physical fitness goals with ease. This includes its workout programs, the In-console speakers, and MP3 port.
It is also worth mentioning that its warranty is good as well. I believe that Nautilus E614 Elliptical Trainer is a good buy that would be perfect for a home gym and the family.
Nautilus E614 Elliptical Review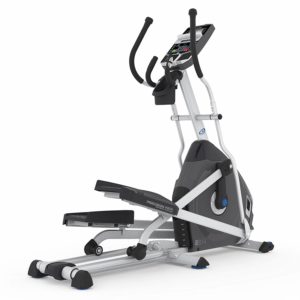 There is so much to be desired about the Nautilus E614 Elliptical Trainer. Its various features are geared towards achieving physical fitness goals with eas
Product Brand: Nautilus
Product In-Stock: InStock