The Nordic Track C 990 Treadmill comes with a lot of amazing and useful features that are difficult to beat by other treadmills of its price range. It is designed and equipped to support workouts that are fitness goal-oriented. It has a 3.0 horsepower motor that is strong and durable and this is so because it has dual fans that keep the components inside the motor cool at all times. The 7'' web-enabled touchscreen allows you to be in control and track your workout progress.
If you are really looking for a treadmill that would allow you to achieve your fitness goals and have fun while doing so then the Nordic Track C 990 Treadmill might just be all you need in your home gym. This will also allow you to train whenever you want without having to go to the gym and pay that ridiculous gym membership fee.
Click right here to have a peek at the discounted price and more reviews of the Nordic Track C 990 Treadmill on Amazon.
Let's see what else the Nordic Track C 990 Treadmill has that makes it the choice.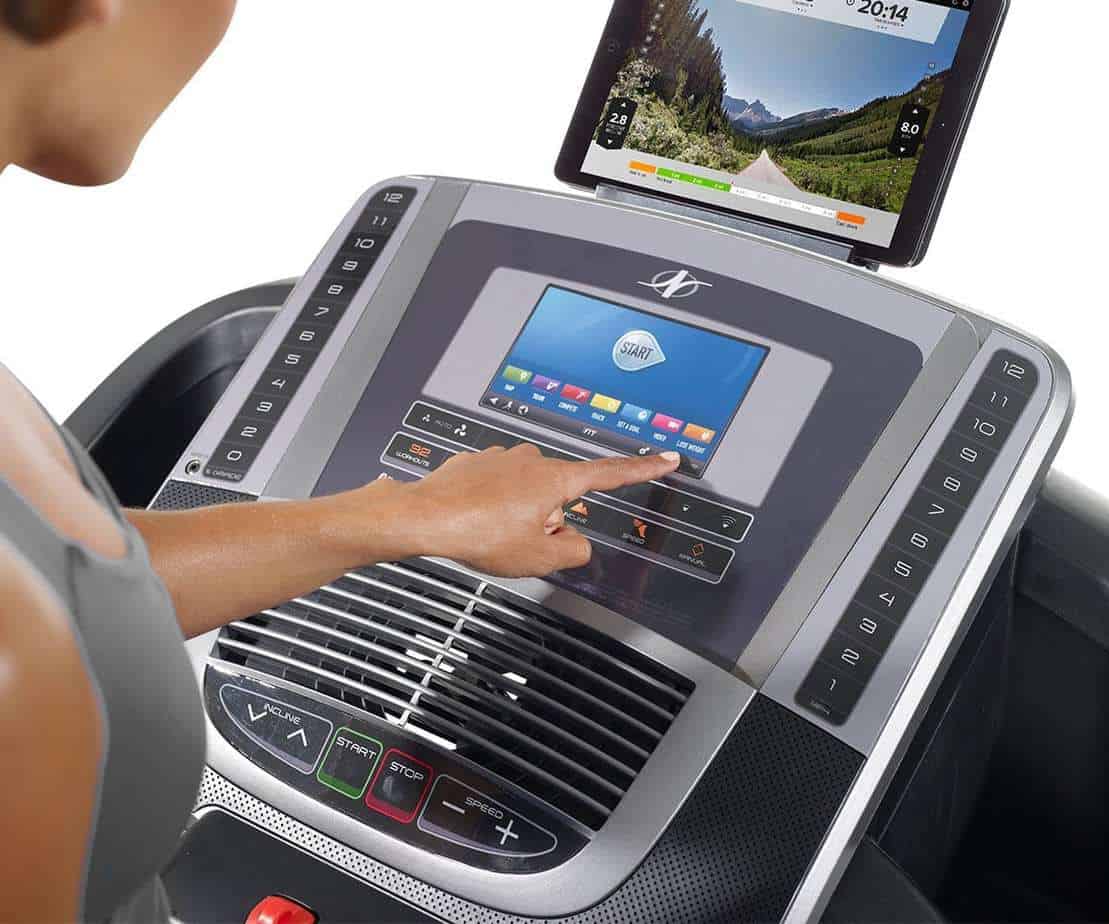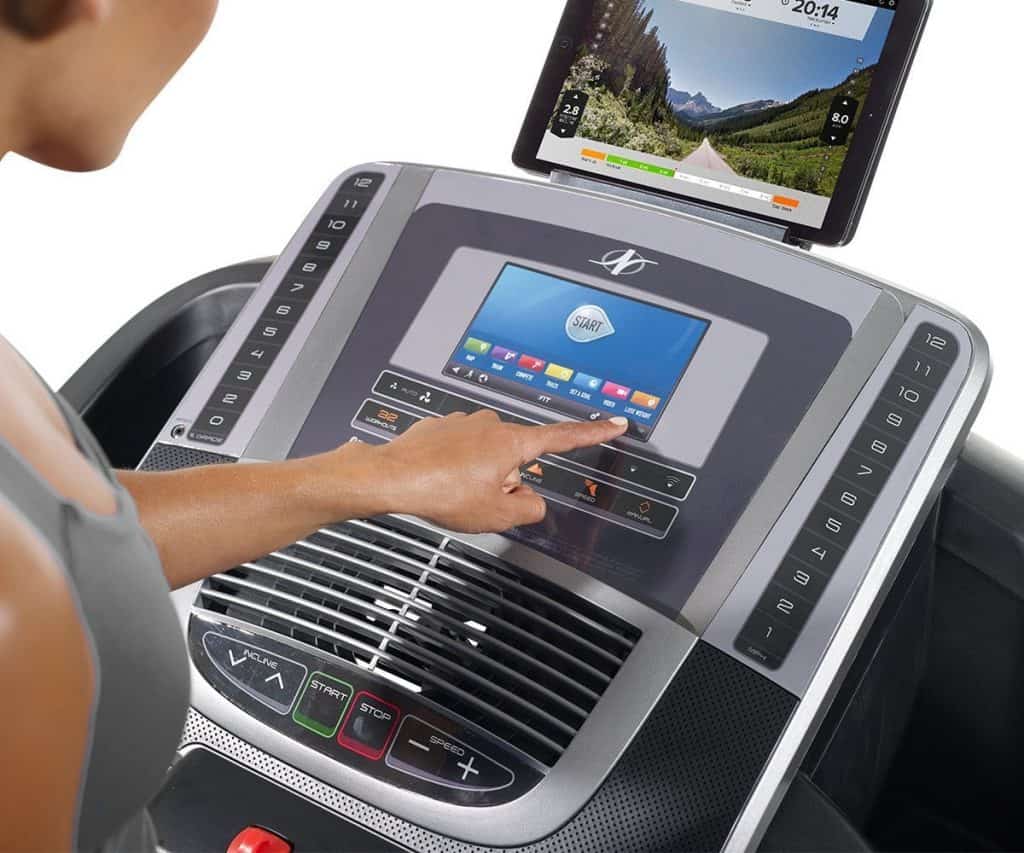 Features/Pro Overview
It has a heavy-duty drive system that features the 3.0 CHP motor which also has dual cooling fans inside for the cooling of components. Due to the quality of the drive system, you can train safer, longer and it is also quieter during operation. The motor was built with a bigger motor case, which ensures safety, works longer and it is also quieter during operation. The motor was built with a bigger motor cast that would reduce vibration.
There are 32 preloaded workouts prepared by certified personal trainers; you will have the options to choose from, such as calorie, heart rate control, incline, and speed workout programs.
It has got a convenient running surface of 20'' x 60'' tread belt. It is designed to minimize noise and friction for a longer-lasting product and quieter workout.
It has got 5'' rear roller with an aircraft-spec bearing which is embodied in roller housing designed for high tolerance.
Heart rate monitoring is through the dual CardioGrip TM sensors that are embedded in the handlebars. It is compatible with HR wireless chest strap, however not included.
It is iFit enabled which means that you can have access to limitless training options through its expansive library of training resources. You can run anywhere in the world through Google Maps, compete with your friends that are also on iFit enabled treadmill, get daily workouts, and access high definition video training programs. You can, of course, record your workout statistics as well and even much more.
It has got a 7'' Touchscreen that allows you to create custom Google Maps training routes as you go online. You will be able to view the street as the iFit automatically displays it on the screen. It is also important to note that the touchscreen is web-enabled which means you can go online as you workout.
It has got a cushioning system that would reduce impact or stress on your feet, ankles, hips, knees, and back. As a matter of fact, it has a custom cushioning system that would allow you to select cushion preference through the FlexSelect. By turning the knob halfway it activates the cushion while another half turn provides a firm surface that would give you the feel of running on the road designed for Google Maps routes on iFit.
It has got a 0 to 12% incline system that allows you to train and burn more calories in order to achieve your fitness goals even quicker. Also, when you create the Google Maps training route iFit will automatically adjust the incline fit and simulate the natural terrain.
It has an AutoBreeze Fan that is integrated into it so that you can be cool at all times throughout your workout session. You can adjust the speed to different levels that would suit you during easy and rigorous workouts.
It has an adjustable tablet holder that would allow you to adjust to your preferred angle so that you can have an optimized view of the device which would allow you to enjoy your favorite shows and music as you workout. This is fixed above the console, therefore, will not interfere with the touchscreen and workout data display.
Its Intermix Acoustic Sound System with Dual 2'' speakers help you to listen to quality music when you connect your iPod or any other music device to the machine.
You can easily and conveniently fold and put away the machine for storage through the EasyLfitTM Assist system. This also saves space and important for those that have a space problem in their apartment.
Cons
HR wireless chest strap is not included upon purchase of the Nordic Track C 990 Treadmill, you have to buy it separately, which in my opinion would have been great if it was included.
The iFit services are not free
Warranty
Lifetime for Frame and Motor
3 Years for Parts
1 Year for Labor
Product Dimensions
78.3'' Length
35.75'' Width
56.4'' Height
It weighs about 260 pounds
Supports 300 pounds maximum user weight
Shipping and Assembly
The shipping cost of the Nordic Track C 990 Treadmill depends on where you are purchasing the product. There are many retailers out there that have different policies on shipping but should you be purchasing from Amazon then it is totally free.
As for assembly, it is not a big deal to assemble the Nordic Track C 990 Treadmill. You can assemble it easily if you don't want to pay for that service and have it assembled by an Amazon Technician. The unit is accompanied by an instruction manual on how to assemble it step by step and with some basic tools included to help you set it up. It will basically take you about an hour to set it up on your own.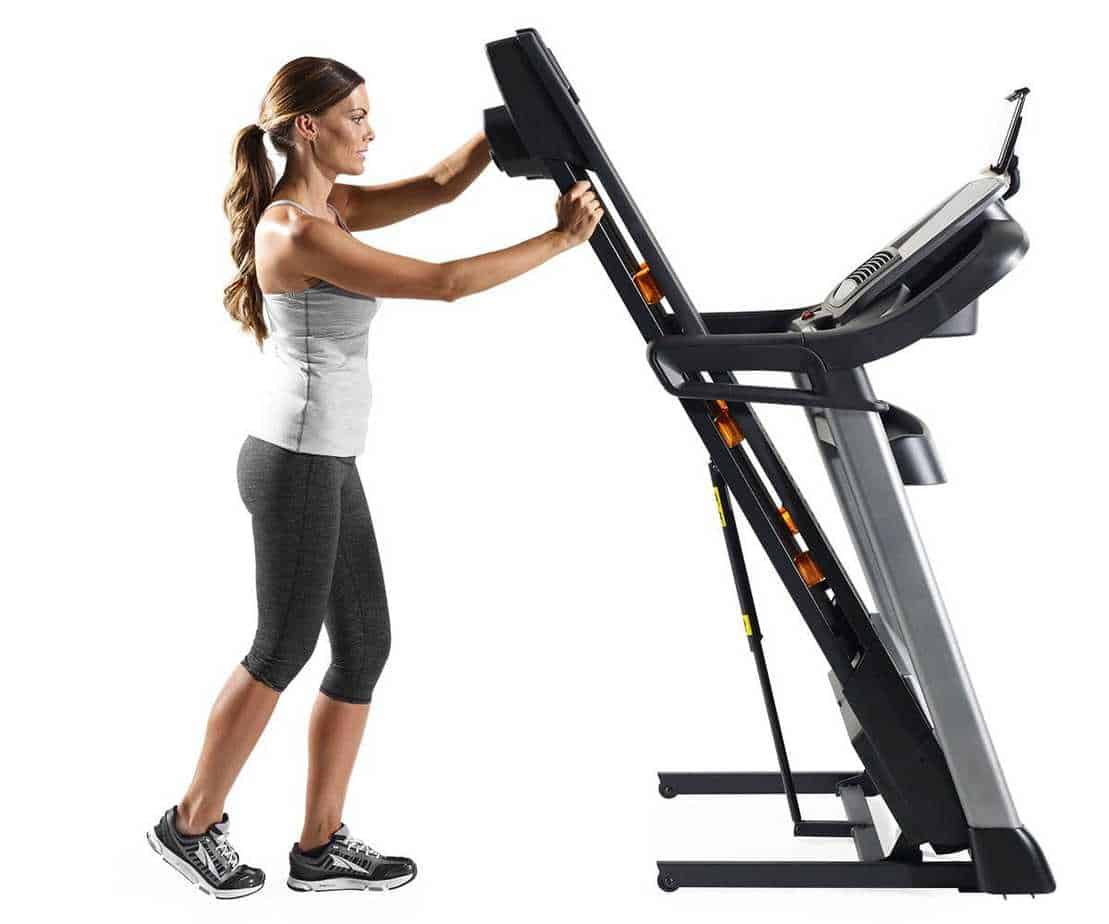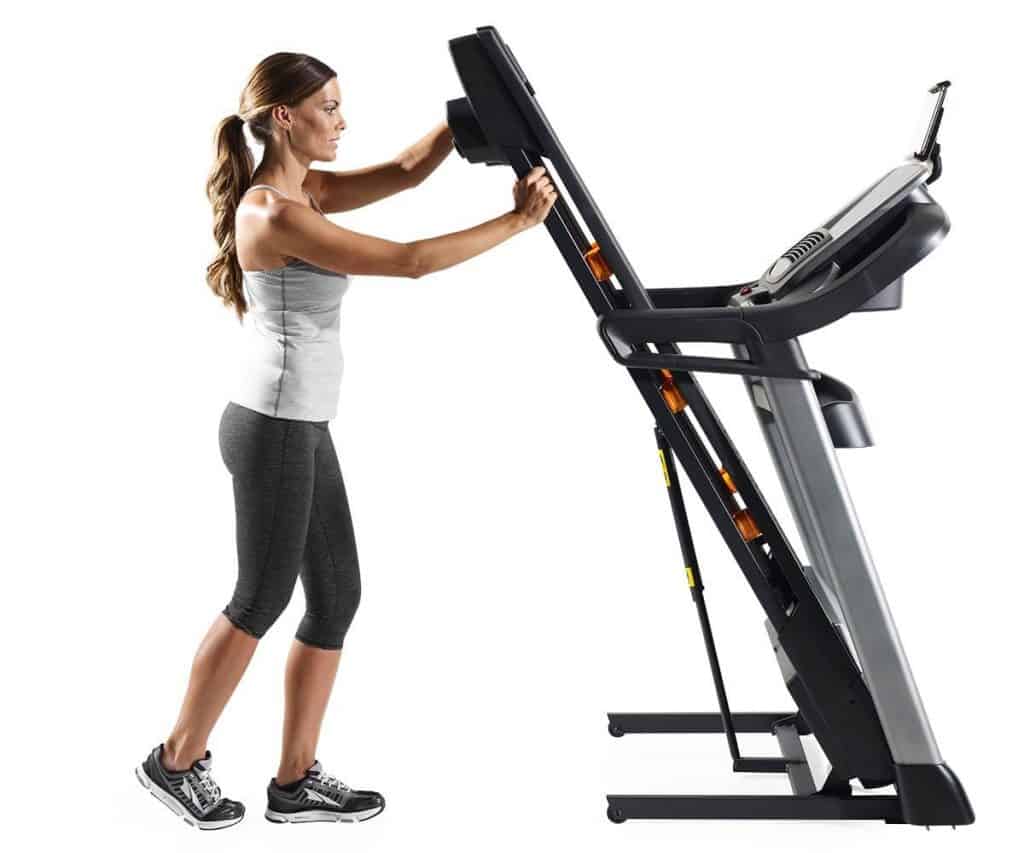 Conclusion
The Nordic Track C 990 Treadmill has got many reasons why anyone with the intention of achieving physical fitness should have one at home. No doubt it has got features that would help you work out and have fun at the same time.