Just recently I reviewed the Ancheer S8100 Folding Treadmill which is yet another beauty by the manufacturer of the Ancheer S8400 Electric Treadmill. However, this review is all about the Ancheer S8400 Electric Treadmill which is also one intriguing treadmill because when I looked up the Amazon consumer review I was amazed to find out the rating was so impressive. This is as at the time of writing this review you must note.
Who or what is perfect? I have to find out for myself and of course for you the reader to know if the Ancheer S8400 Electric Treadmill is worth the rating that is given to it and this is what aroused my curiosity as well.
Now, the first thing I must admit about this treadmill is the fact that its price is very considerate but I have to find out the features it possesses in order to seal my assertion. However, one thing I observed from one of the Amazon consumer reviewers is that this unit is compact which could be an advantage and disadvantage because it saves space yet running enthusiasts would not find it appealing because it will be obstructive while running.
One other pro highlighted is also the fact that it can be easily installed and moved around by anyone because it is lightweight. It also has this soft drop mechanism that makes storage a lot easier.
What else makes this unit the best choice for anyone who wishes to work out at home any time any day, skipping going to the gym and having to pay the membership fee as well?
Meanwhile, click right here to have a peek at the best price of the Ancheer S8400 Electric Treadmill Review.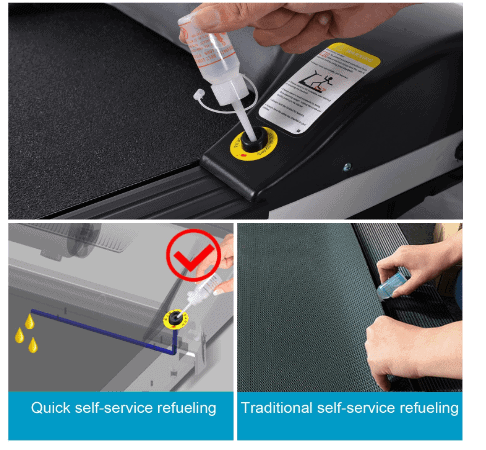 Features/Pro Overview
This treadmill has 5 HP motor; which is not the best out there but great for those that still which to be able to own a treadmill and workout at home conveniently. It is also silent during operation which means you don't have to worry about disturbing the neighbor or the family and you would be able to watch your favorite TV show while working out.
It has got a speed of 0.8 to 10 km/h, great for old folks, housewives, office workers, and students alike.
It has got a running surface with a size of 40.95'' x 14.04. Well, it is not great for runners but still good for those that would want to walk, jog and even run averagely. Of course, if you are a typical runner then this machine would not suit you because its motor is 1.5 HP for crying out loud, therefore, was not designed for that purpose but to help everyone achieve physical fitness.
It has got an LCD window console display that allows you to clearly view and read your workout data. You will be able to keep track of time, distance, calories burned and heart rate.
It has 12 pre-set workout programs that would help you burn that fat, and build up stamina.
It is a space-saver; those that live in a small apartment would find it very interesting and of course those that don't want space to be taken as well. It is even specifically recommended for student's dormitory and a way of working out 20 to 30 minutes to keep fit and enjoy mental and physical pleasure.
It has got heart rate sensors embedded in the handlebar grips for a real-time heart rate transmission to the console. This would also help you to stay in your target heart rate zone.
It has got transport wheels for easy movement around the room and storage
It has got an Auto Stop Safety Function that would stop the unit automatically when you trip and fall. This is done by simply attaching the safety clip to your clothes during a workout so that when you fall or drift back dangerously the auto-stop function would swing to action by stopping the machine in order to reduce the risk of injury.
It is affordable! Most people on a budget will be able to afford the Ancheer S8400 Electric Treadmill.
You can quickly service and easily maintain the Ancheer S8400 Electric Treadmill machine.
It has a sealed hydraulic Shock Absorber System designed to reduce stress on the joints such as the ankles, feet, knees, back, and hips during a workout.
Cons
The running surface is small and therefore won't be the running enthusiast's first choice
It does not have enough incline and decline features that would offer a user that challenging experience.
Warranty
3 Years on Motor
2 Years on Frame
Product Dimensions
21'' Length
58'' Width
13'' Height
Folded Dimensions
25'' Length
58'' Width
45'' Height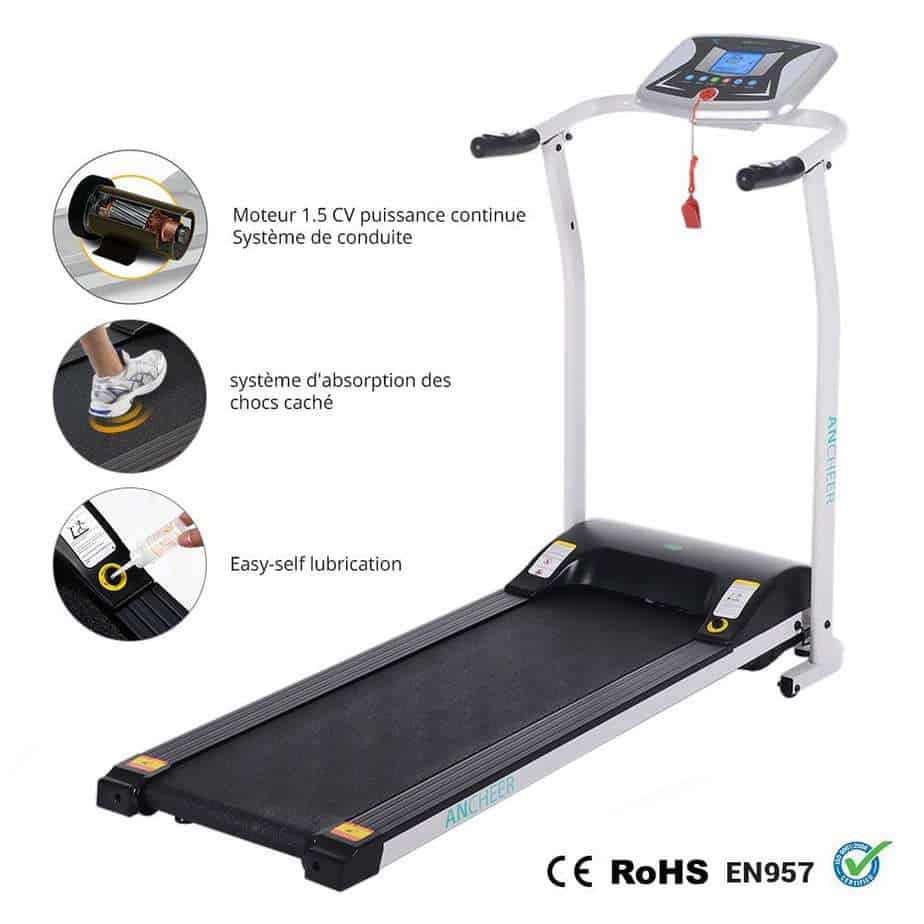 Shipping and Assembly
The shipping cost of the Ancheer S8400 Electric Treadmill is usually free when you are purchasing from Amazon, however, that may not be the case with other retailers.
As for assembly, it has been reliably confirmed that assembly of this unit is piece of cake because it is shipped in folded size and all you need to do is to put on the screws before using which saves time and energy as well.
Conclusion
The Ancheer S8400 Electric Treadmill has average features which are still great for its price. It is designed for those that really wish to work out at home without having to go to the gym, pay a membership fee, and of course to be able to work out anytime and any day despite if the weather is good or bad.
So, having given the Ancheer S8400 Electric Treadmill a 5 out of 5 ratings by the Amazon consumer reviewers does not mean that this unit is without a flaw but it means that they are satisfied by its price and what is obtainable from it.
Ancheer S8400 Electric Treadmill Review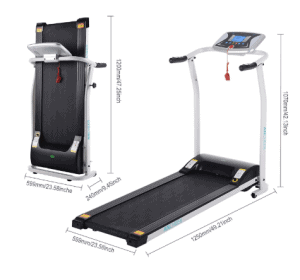 Meanwhile, click right here to have a peek at the best price of the Ancheer S8400 Electric Treadmill Review.
Product Brand: Ancheer
Product In-Stock: InStock