The Marcy Foldable NS-40503RW is one rowing machine that rowing enthusiast would definitely love to have a ride on.
The unit has got great features designed to help users to comfortably workout out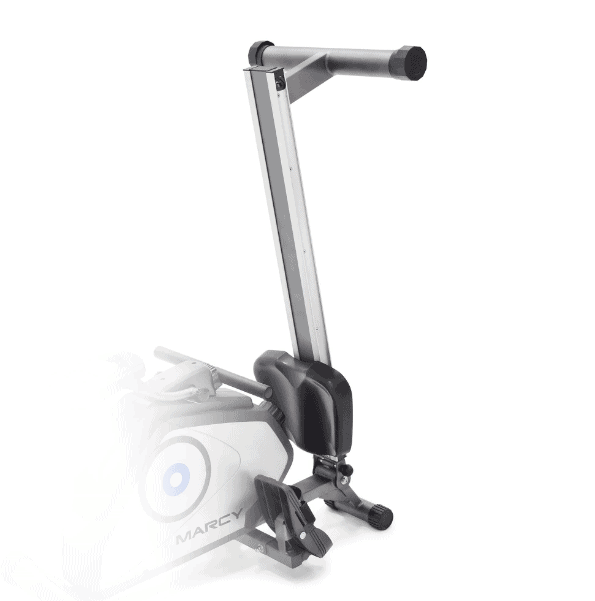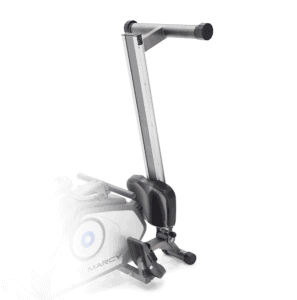 and achieve their fitness objectives quickly. The assembling is pretty much easy therefore there is nothing like facing difficulty from the first time the unit is delivered to the user's doorstep. Speaking of comfort, the seat is designed and well contoured and may not need an additional cushioning. Just like the case with most low-cost equipment. It rowing position is also good; nevertheless, if the user happens to be about 6 foot tall he may not be able to have a full pullback which can affect the result of muscle and cardiovascular system.
It has an 8 level resistance that is provided by a magnetic flywheel which also happens to be quiet while in operation. I think it will be a lot clearer if I listed the features and pros of Marcy Foldable NS-40503RW Rowing Machine.
Features/Pros
First of all, this is low budget equipment that is affordable.
Just as I mentioned earlier, it has 8 preset magnetic levels that are also suitable for every fitness level because it can be customized to match your target workout zone or goals. The easy to use knob allows the user to easily set the resistance level to the desired level.
This unit works on both the upper and lower body every time you set out to work out. It helps to increase cardiovascular endurance, burn fat and tone your muscles into a well-defined body.
It has this ergonomic design that is user-friendly with great functionality and efficiency.
The footrests are good and would be suitable for most users. It is also designed with safety in mind as it has slip-resistance design and straps that would prevent slippage.
The unit's row handles are foam covered which ensures comfort and prevents slipping.
The seat is well designed that you may not necessarily need extra cover in order to experience comfort during a workout.
The unit comes with a multi-angled monitor that could be adjusted backward and forward conveniently while easy to read LCD panel provides the user with workout data/information.
It has an innovative foldable design that enables the user to fold and store away easily even in a small apartment. Including a quick-release pin and a foldable monitor that locks into position plus built-in transport wheels that also allow the user to move around easily.
Warranty
2 years on frame
1 year on parts
Product Assembled Dimensions
74.5'' Length
20'' Width
32'' Height
Supports 300 pounds maximum capacity
Shipping and Assembly
Shipping cost of this unit depends on where you are buying from, however, if you are buying from Amazon, you will not only get a free shipping but you can also get it at an affordable price you can ever get elsewhere.
As for assembly, it is pretty easy to assemble, with the help of the instruction manual you will be done with it sooner than you think.
Cons
One of the downsides to this machine is the fact that 6-foot tall individuals may not find it very suitable and it happens to have a dead spot at the end of the pull.
Conclusion
Just like every low budget equipment, the Marcy Foldable NS-40503RW Rowing Machine has its downsides just like I have stated above. It may not be the perfect machine, which is true but most users were not disappointed in what they are getting as 31% of them gave it a 5 out 5 rating while 39% gave it a 4 out 5 rating.
But if you are really looking for something that could challenge you, then this unit might not be for you. However, it can still give you reasonable workout that could help you burn fat and achieve overall physical fitness.