This bike is no longer available!!! Check out our Indoor cycling bike guide.
The Homgrace Exercise Indoor Cycle Bike is a low-budget indoor bike that could be worth checking out by those that are on a tight budget but still wish to have an indoor exercise bike at home.
Even though this unit is supposed to be a basic exercise bike, there are things to be appreciated about it. So far, through the reviews of real users on Amazon, they approve of this unit but if you are a tall individual then it may not be for you because there are a lot of complaints about it not being suitable for taller folks.
That being said, the Homgrace Exercise Indoor Cycle Bike is designed for a great cardio workout that should help folks attain their fitness goals. A user should be able to burn calories and lose weight, strengthen the lower body muscles, and improve physical endurance.
This is an opportunity for those that are sick and tired of paying for that gym membership and can't stand working out with sweaty people around. You can grab the opportunity this unit offers and cut down on gym expenses and inconvenience and make your room your little home gym.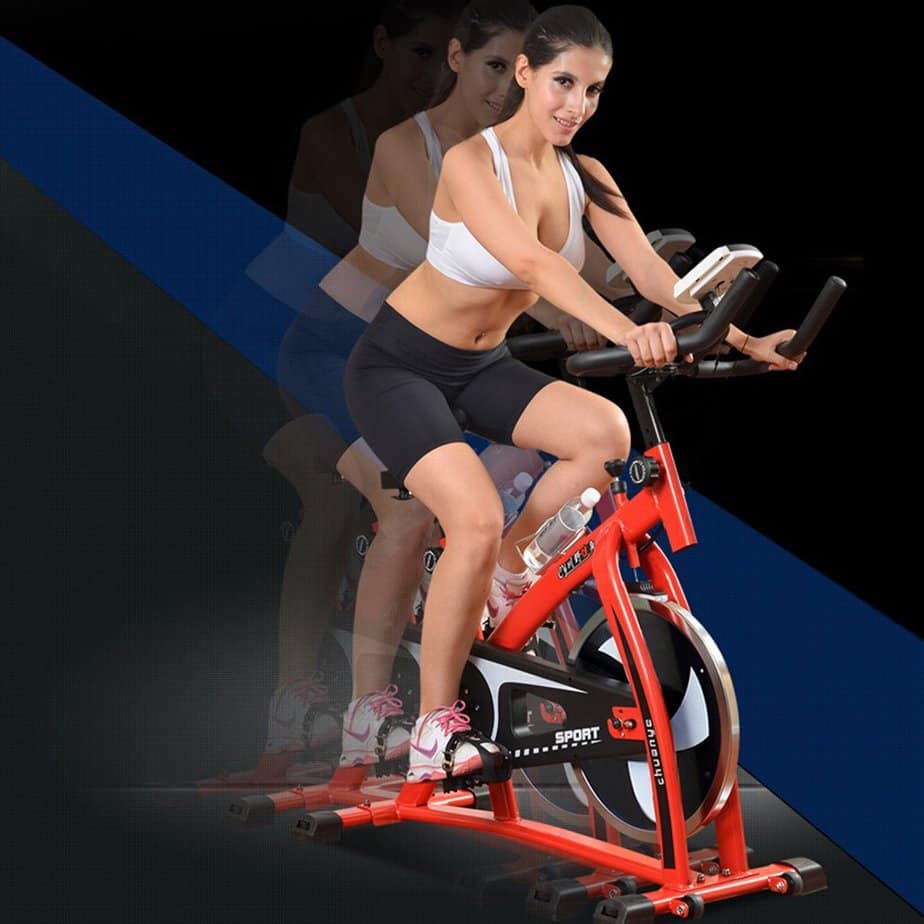 Features/Pros
This is a well built and sturdy bike that could support up to 440 pounds maximum user weight. The frame is constructed to be durable and so will last longer.
It has a heavy-duty flywheel of 49 pounds chrome solid that ensures a smooth and quiet ride. Ordinarily, the heavier the flywheel the more stable the operation would be.
The LCD screen monitor displays workout data that would allow you to know your progress in achieving your fitness goals. Displays include distance, heart rate, speed, lasting time, and calories which would keep you motivated and inspired to attain your physical fitness goals.
The seat and handlebars are adjustable which would allow a user to adjust to his/her preferred position for comfort during a workout. We can all agree that feeling comfortable during a workout would result in working out longer and effectively that would ultimately produce positive results.
It has pulse rate sensors strategically embedded on the handlebars so that a user's heart rate would be transmitted in real-time to the monitor and viewed to maintain a target heart rate at all times.
There is a good customer service provided by the manufacturer because they intend to satisfy their customers as reported by one of the customers that had an issue with the unit.
It has foot cage pedals that ensure safety from slippage during a workout; with this proper foot placement, a user does not have to worry about slippage during an increased level of speed and intense workout.
To experience a challenging workout, it has felt pads on the flywheel for adjustable pressure resistance that offers a great workout experience that is fitness goal-oriented.
Staying hydrated during and after a workout is very important hence there is a convenient water bottle holder made available on this unit to help you keep water handy during workouts.
You have the privilege to choose from 3 different colors (Black, Red, and White) for your bike.
It has got transportation wheels that allow a user to move around and for storage easily.
Cons
There is one major issue with the Homgrace Exercise Indoor Cycle Bike and that is the issue of it not being suitable for taller individuals. If you are above 5'5'' tall I recommend you don't buy this unit until the manufacturer improves the size issue. You may check out the Ancheer Indoor Cycling Bike
The bike on the manual could slightly differ with the actual bike delivered, thereby causing some sort of confusion at assembling it.
Warranty
Shipping and Assembly
The shipping cost of the Homgrace Exercise Indoor Cycle Bike usually depends on where you are purchasing the unit from as the retailers differ in their charges, however, Amazon ships this product for free.
There has not been a serious complaint about assembling this unit so far only that the instruction manual had not been very spot on helpful but can be assembled by anyone.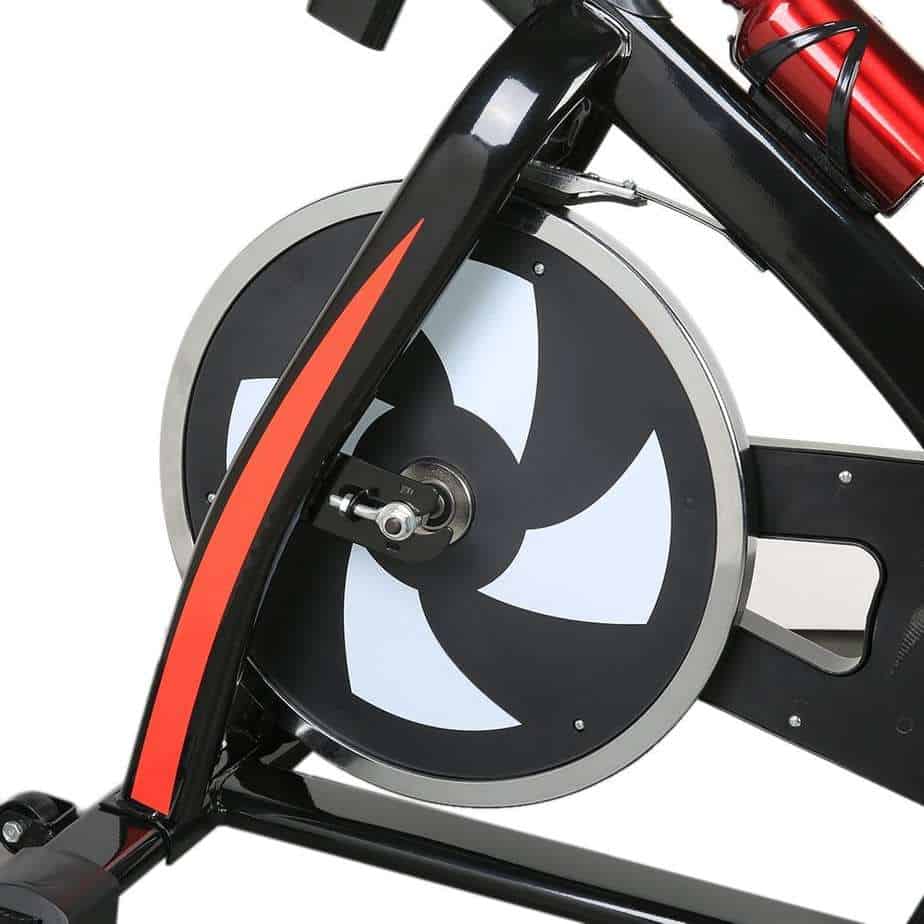 Conclusion
The Homgrace Exercise Indoor Cycle Bike is good for those that are on a budget as it is affordable. It has also got very good features that would help a user burn calories and stay physically fit.