The Sunny Health and Fitness SF-T7643 Walking Treadmill happens to be a new arrival from the reputable fitness equipment company. Just like most of Sunny Health and Fitness products this unit is sturdy and delivers a good workout experience given its features. Obviously, it is essential for those that like walking and jogging. It is not as though one cannot run on it but it is best for walking and jogging. It has 2.5 horsepower motor and 43.3'' x 20'' running walking space; therefore, know it that this treadmill will not appeal to you if you are the type that considers running a big deal.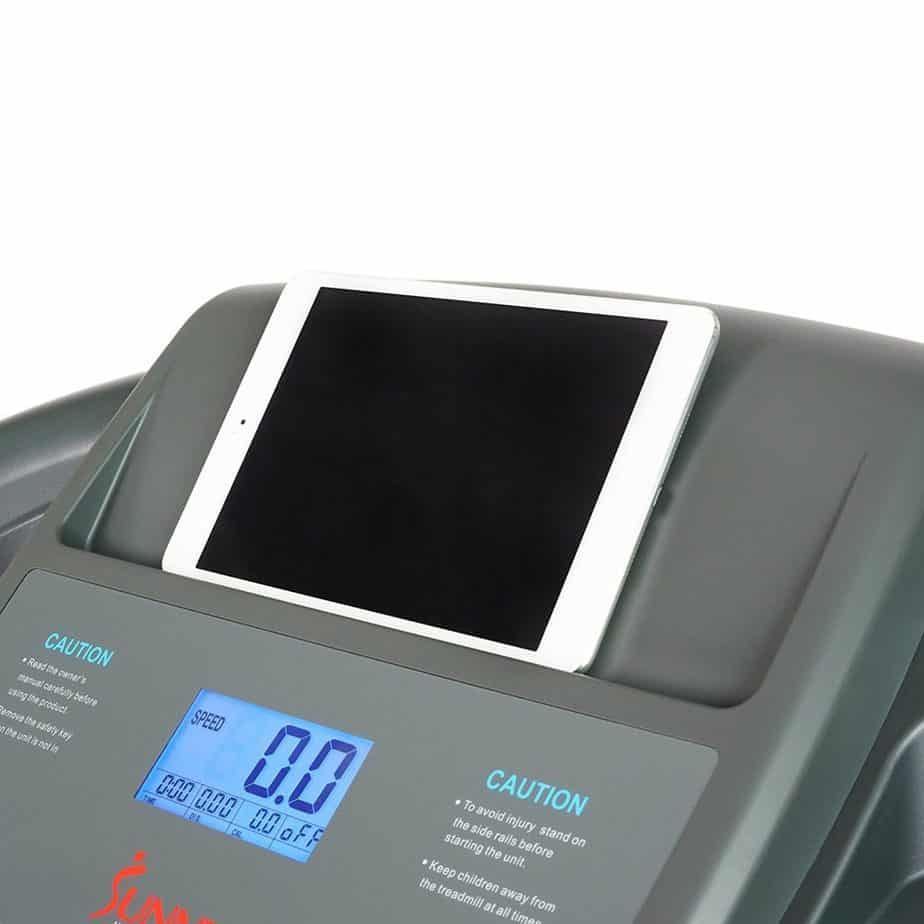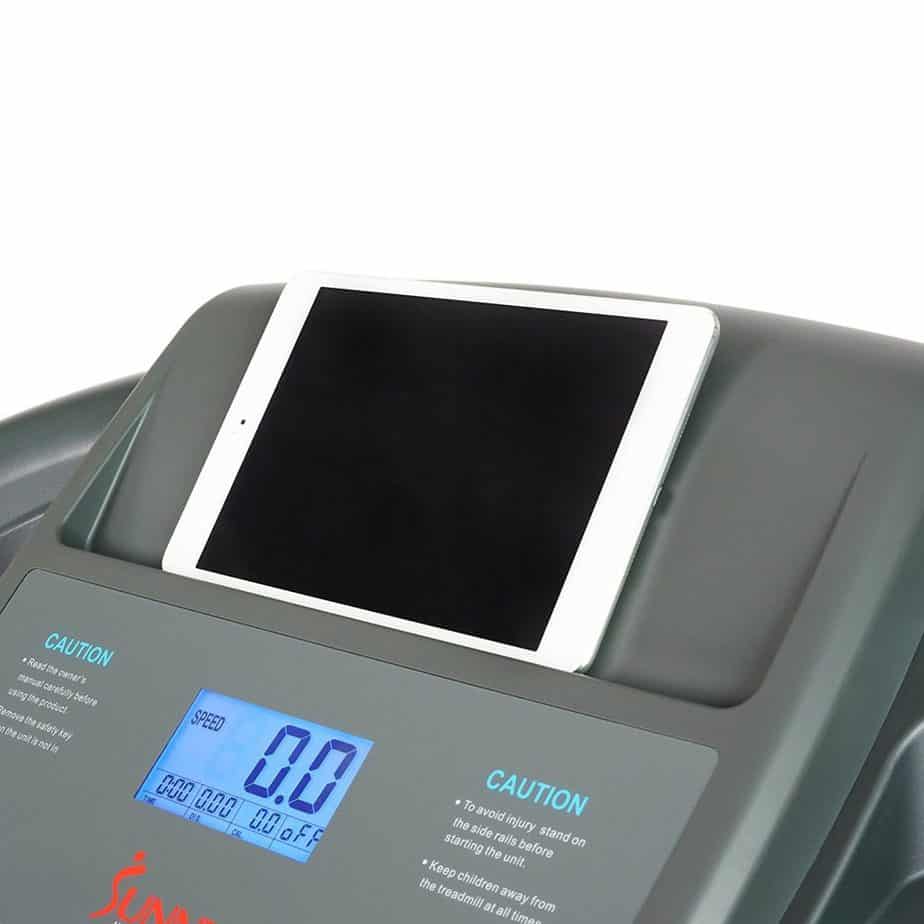 Nevertheless, you will be able to burn a lot of calories with the Sunny Health and Fitness SF-T7643 Treadmill. It may not have enough space for runners but enough space for walkers with big handrails that would offer support, balance, and safety during a workout. This treadmill is still considered as a heavy-duty unit and so can all the way with you during every workout sessions. It has Quick speed buttons settings of 1, 3, and 5, mph, while you enjoy the variety of speed from 0.5 to 6 mph.
Features/Pros Overview
This treadmill has got a couple of features that would help you enjoy and realize your fitness goals and these are:
The Sunny Health and Fitness SF-T7643 Walking Treadmill has an easy to read backlit multi-display console that would allow you to observe your progress by displaying workout data such as the calories burned, speed, distance and time. You will be able to see the workout result that would keep you on focused and motivated. It has a scan mode that would allow you to continuously have the features repeated in order to keep up with all calculations.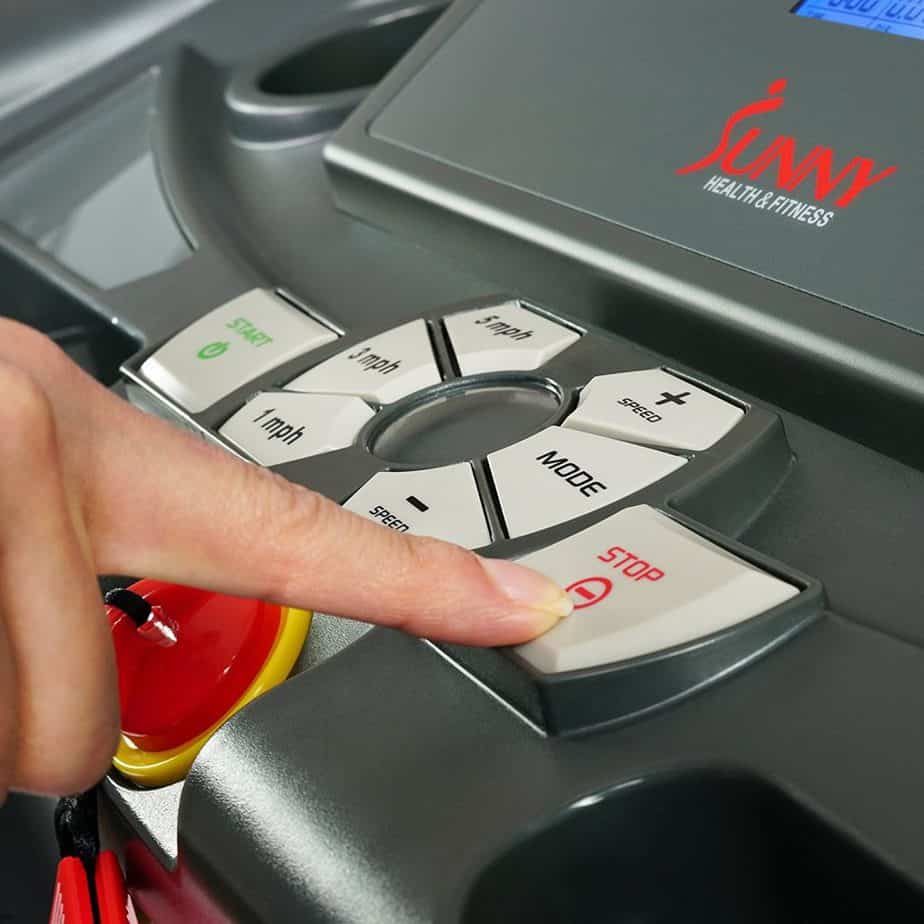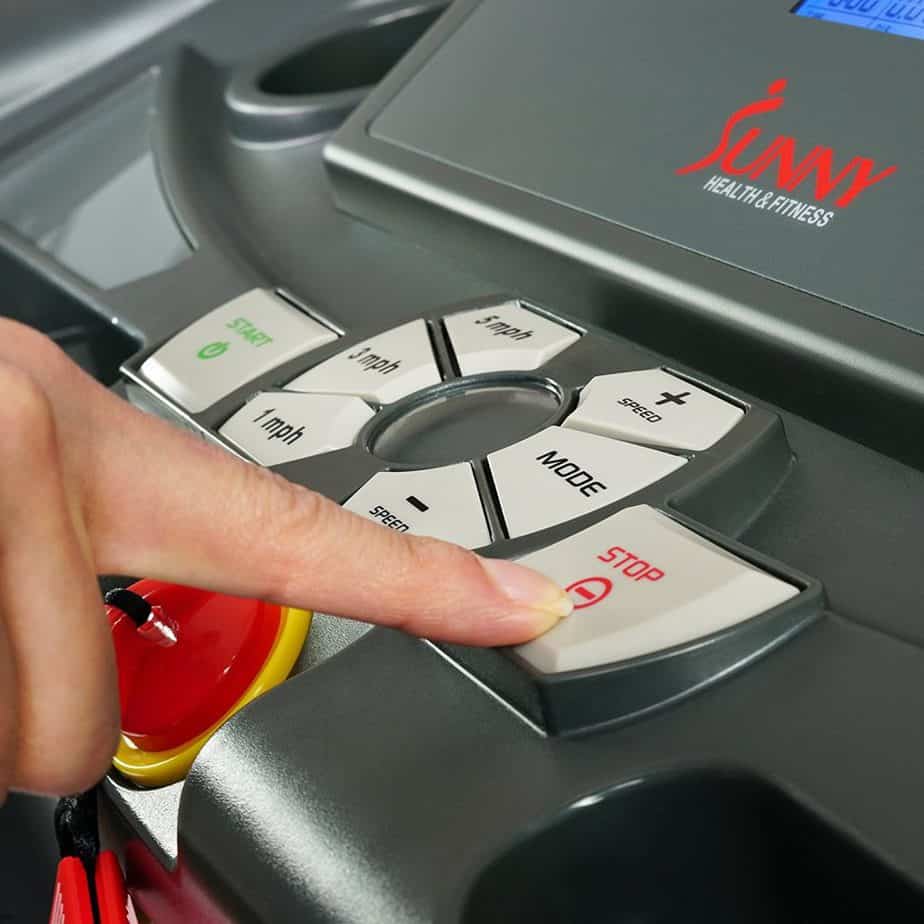 It has got an ample walking surface of 43.3'' long and 20'' wide.
There is also the Quick button feature that allows you to easily and quickly get to your preferred workout speed.
It has got a maximum of 6 miles per hour which means you can use it for a light jogging as well.
It has got a soft drop hydraulic system which is responsible for folding up the treadmill for easy storage, which also saves space.
Transport wheels are also integrated into this unit to ease movement around the room.
It has got big cup holders for water bottles that would allow you to keep water for hydration, very important. And also there is a device holder of about 13'' as well, which means you can entertain yourself while working out.
Its buttons are big enough to easily find them without having to face difficulty trying to locate the ON or OFF button.
Cons
This machine is for walkers
It does not have any heart rate monitor, neither do I observe any pulse sensors on it (Is it because it is a walker treadmill?)
Product Dimensions
61'' Length
32.5'' Width
52.5'' Height
Folded Dimensions
39.75'' Length
31.5'' Width
55'' Height
It supports a 350 pounds maximum user weight
It weighs about 143 pounds
Tread Belt: 43.3" L x 19.5" W
Shipping and Assembly
The shipping cost of the Sunny Health and Fitness SF-T7643 Walking Treadmill is usually free if you are purchasing from the Amazon but that may not be the case with other retailers though.
Assembly has been reported to be nice and easy, it could take anywhere from 45 min. to an hour to assemble as it comes with the major components pre-assembled. There is also the additional advantage of an instruction manual that would walk you through the process of the assembly which comes with the machine.
Conclusion
This unit is a heavy-duty walking treadmill that is solid and sturdily designed to help you achieve your fitness goals. It does not have any special or unique feature but its selling point is that it was designed for walking people and done so with quality.
Even though it is new in the fitness market, there are few consumers that already think it is a good buy which means they are satisfied with what they got.