I reviewed Proform Pro 1000 Treadmill recently and I must say it was a fine and sturdy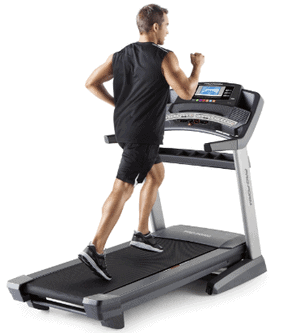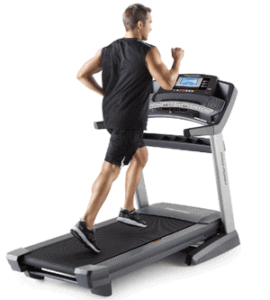 treadmill I will recommend to anyone. The Proform Pro 2000 Treadmill happens to be the upgrade of the former, therefore, it's going to be even more interesting.
One thing I understand between the Proform Pro 1000 and Proform Pro 2000 Treadmill is that the latter has additional capacity and bigger in terms of the physical framework.
The treadmill has upgraded features that ensure seamless comfort and provides the ability to achieve fitness goals effortlessly. For instance, the motor integrated into it is 3.5 CHP (Continous duty rated horsepower) Mach Z commercial pro motor, while it has a jumbo size backlit display unit at 7''.
Did you know it was rated the ''Best Buy'' by a leading consumer magazine? This is no doubt a well built and sturdy machine, a runner's treadmill given the size of the deck.
There are extras such as Polar heart rate chest strap that would allow your heart to be read by the machine without having to hold the handlebars with the sensors on them. It has an incredible incline of up to 15% and a 3% decline which is very unusual with treadmills of any kind.
The manufacturer claims that it was built on 30 years of fitness engineering and technology. Looking for a fat burner or fitness machine? Proform Pro 2000 Treadmill will give you the real experience of working out on the road.
Click right here to have a peek at the price of the Proform Pro 2000 Treadmill on Amazon.
Pros
12 MPH– It has a guaranteed 12 miles per hour, good for runners. And speed is essentially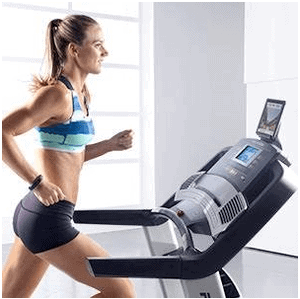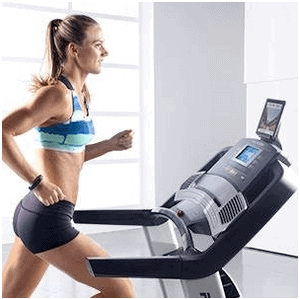 good for cardio heart health.  Therefore, it doesn't matter if you are a jogger, a walker, or a runner, this machine will serve all the purpose and get your heart started.
3% Decline– Usually, what you see with most treadmill machines is a certain % of incline without decline, but this has a 3% decline. What this does is that it will give you the feel of walking or running down a hill.
15% Incline– With this feature, you can experience uphill climbing in your workout which kind of challenges you and helps you to burn more calories you will burn twice the calorie you would ordinarily burn. Now you have incline and decline on one machine isn't that great?
iFit Technology Provides Endless Training– With iFit technology integrated into this equipment, you can have access to unlimited workouts. Its extensive fitness library gives you a 30-day fresh start for treadmills or 60-day weight loss.
Google Maps: If you are the creative type you can draw your scenic route through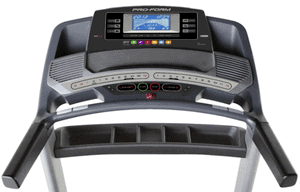 Google Maps, which is a customized scenic map while iFit will map your workout and send it to your treadmill. But if by any chance you don't wish to do that you can get some good pre-programmed routes like backpack Europe or Tour of Asia.
Strong Motor– The Proform Pro 2000 Treadmill is powered by 3.5 CHP Mach Z commercial motor. What this means is that you don't have to worry about the motor going bad because it is the most rugged motor ever. And even if it did go bad there a lifetime warranty on it. Whether you are a hardcore runner or the easy-going type the motor is durable and capable of handling the intensity of your workout.
ProShox Cushioning– Just like the Proform Pro 1000, this has a system that cushions the effect of your workout and weight on your feet, hips, ankles, and knees, which means less stress and more comfort. This is possible because of the strategically placed shock absorbers on each side of the treadmill deck.
Space Saver– Just like one of my readers was asking on the Proform Pro 1000 review article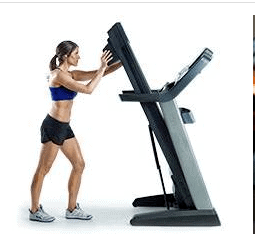 about how easy it is to fold up the equipment. It is very easy because of a function integrated that is called hydraulic spring Easy lift Assist, which lifts and lowers the treadmill deck without much effort.
So, with this, you will be able to fold up the equipment and put it away in the most unlikely places like under the bed or lean it on the wall.
7'' Backlit Display– Here you have a big enough and beautiful display that will show your workout stats such as speed, calorie burned, mileage, heart rate. With all these statistics showing up on the display it will guide you as to how much progress you are making toward achieving your fitness goal.
Tread Belt– The tread belt is a 1-ply commercial tread belt with 22'' width by 60'' height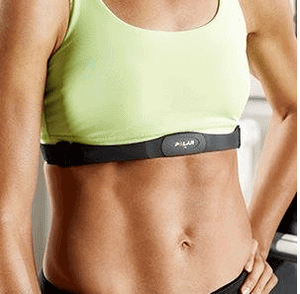 dimensions.
Warranty– Because of its outstanding components, the warranty is also outstanding. There is a lifetime warranty on Frame and Motor, 5 years warranty on Electronics, 5 years warranty on parts, and 2 years warranty on Labor.
Assembly and Shipping– The assembly is relatively easy and would not take more than 2 hours to get it all fixed and Amazon handles delivery usually free for Proform Pro 2000 Treadmill.
Cons
Some people have complained about poor customer service. I would recommend you buy from a reputable distributor such as Amazon. Seek for a retailer with a good track record of delivery and good customer service.
Conclusion
This is still THE treadmill amongst its contemporary without a doubt even though it is more than a thousand $. It has got a lot of great features like the 3.5 motor and sturdy general body structure.
Its technology is second to none with iPod, iPad, and smartphone compatible. It allows you to play your workout playlist without having to plug in your headphones.
Proform Pro 2000 Treadmill Review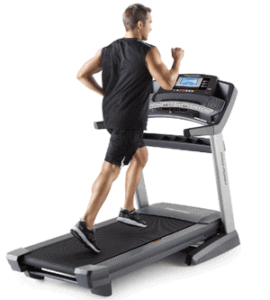 Just like Proform Pro 1000, this model has a lot of interesting features, only that this one is better. For instance, the motor integrated
Product Brand: ProForm
Product In-Stock: InStock