Our main aim is to help people to make the right choice in the purchase of their ideal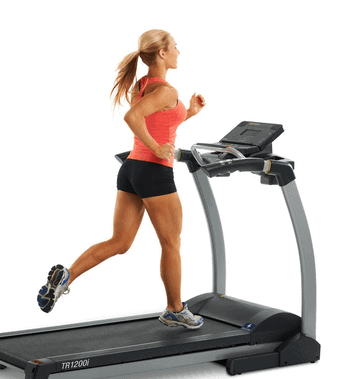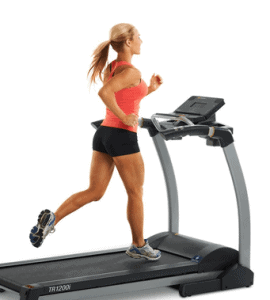 treadmill. It is undeniable that there are different types of treadmills at the market today, which makes it difficult for some to decide on which one to buy.
They are very useful equipment, especially for a home gym and even for commercial purposes too.
The LifeSpan TR 1200i Folding Treadmill is one of our top pick for anyone who is trying to just keep fit and build that body. If you are looking for an interactive, durable, and high-end treadmill, then this is your treadmill.
This is perfect for an avid runner that is training for an intense marathon.
Click right here to have a peek at the best price of the Life Span TR 1200i Folding Treadmill.
The Pros
There are so many benefits that LifeSpan TR 1200i Foldable Treadmill offers, and that is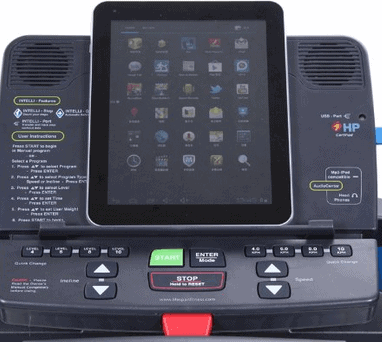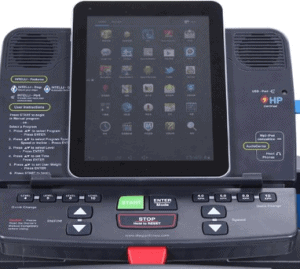 why we are recommending it. First, it has a 20''x 56'' running surface that has a weight capacity of 300 pounds, which is enough room for a person of that weight to exercise on. So, there will be no fear that you might slip off the running platform as there is enough room.
It has its Intelli-Guard technology that has the ability and sensory to know when the equipment is on and idle (i.e when you are not using it) and it will do the needful by turning itself off. Aside from that, its Intelli-step is another tech that would count and monitor your progress by how many steps you're able to accomplish at any given time so that the stats generated will help you improve on your workout.
It is noteworthy to mention the multi-colored LCD easy-to-read console through which you will be able to view your steps, time, calories burned, distance covered, heart rate, incline level, and speed stats. Upon buying this machine you will have the opportunity of having an account at the Life Span Fitness club online where you will be able to access more workout routines after uploading your data such as your age, weight, and gender.
It has two customizable programs, just as it also offers several wide-range of programs for weight-loss, healthy living, sports training, and heart rate.
Doing all the workouts such as walking, running, or jogging on a treadmill at home is yet another way of improving your cardiovascular system as well as building up muscles, most especially the lower part of the body.
With the LifeSpan TR 1200i Foldable Treadmill, you will be rest assured to have a safe condition of workout that would protect your joints from injuries that could result from slippery and uneven terrain outdoor.
With the monitors on this equipment, you will be motivated and be well informed of your heart rate status, as to know when not to overexert yourself and stop. With the hi-tech in this machine, achieving your goals will be realizable.
So far, 81 percent of users have rated this piece of equipment 5 and 4 stars out of 5, which is to tell you that it's worth buying. You can click here to head over to Amazon where you will see lots of reviews and ratings done by actual users. Just scroll down to the bottom of the page and you will see reviews of all kinds.
And if you wish to buy one at a very good price you can still do so on that link provided above or better still click here to get to Amazon.
Equipment Specifications
Drive motor has 2.5 horsepower continuous-duties DC
The Belt size is about 20 x 56"
Belt type is 2 ply
Incline motor has the capacity of lifting to 800 pounds
Rollers are 2.5" front and 2" rear
It has 0.5 to 11 mile per hour speed
The side rails have nonslip plastic
The deck is 3/4" phenolic
It has up to 15 levels of incline
Cons
I found none at this time, but as I said, if you need further review before you can decide to buy, just go to Amazon and scroll down the page, you will see other reviews that will further convince you.
Click Right Here to Grab Yours On Amazon Now!>>>
Life Span TR 1200i Folding Treadmill-Review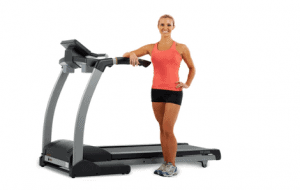 Click right here to have a peek at the best price of the Life Span TR 1200i Folding Treadmill.
Product Brand: LifeSpan
Product In-Stock: InStock