We try to be objective as in giving the right information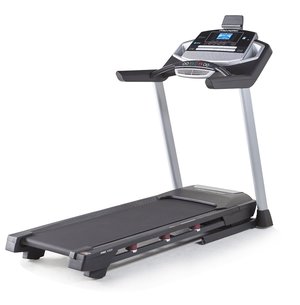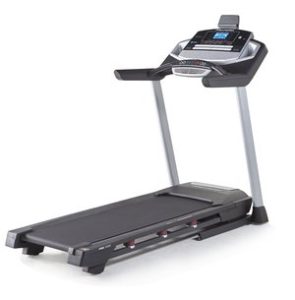 concerning a certain product to our readers. The Proform Pro 1000 Treadmill review will not be any different. So, relax as you go through the Proform Pro 1000 Treadmill review.
We highlight the pros and cons and disclose our opinion at the end. By so doing, our readers will be able to decide if they should buy or not. So, here we go.
Proform Pro-1000 Treadmill is one of a kind in its category in terms of features and price. This equipment is a smooth operator, meaning its operation is smooth and quiet. And I believe most people wouldn't want their neighbors to know when they have got on the machine, would they? Even your family mustn't be disturbed simply because you are working out. Some reviewers think that Proform Pro 1000 Treadmill is so good that it can't be compared to any of it contemporary. Anyways, that's their opinion; let's find out more firsthand what makes this machine tick.
Ordinarily, there are basic things I look at in treadmills to would help me decide if they are cool or not. These are the motor, cushion system, tread belt, frame, plus other features that would guarantee excitement and motivation while working out. All of these will help you towards achieving your fitness goals and even more.
Click right here to have a peek at the price and of of the Proform Pro 1000 Treadmill on Amazon.
Otherwise, let's go there, let's find out its components, shall we? Great!
Motor
This has a CHP Mech Z (continuous duty rated horsepower) motor model usually for commercial; it is considered the most durable and finest among the models. And this has 3.0 CHP capacity and 0 to 12 mph speed.  The Nordic Track T 6.5 S Treadmill I reviewed recently has the same kind of motor model but has a maximum speed of 10 mph. obviously; Proform Pro 1000 treadmill is higher than the Nordic Track, only that the price differs.
Cushion System
ProxShox Cushioning is integrated into this equipment and the idea is to provide maximum comfort for users. The deck is cushioned such that will be a relief to your ankles, knees, feet, and hips. The stress will almost be nonexistent because of the ProxShox Cushioning. Walk, jog, and running will be less stressful which will guarantee longer sessions on the machine and faster recovery.
Tread Belt
The dimension of the tread belt is about 20'' width by 60'' length which means could be great for runners as well. The minimum tread belt size recommended for runners is 20'' width by 55'' length, so this one is well over that. So, this means you will not only get to run but have enough room for yourself, your elbows, and strides too.  The manufacturer claims to have tested the belt for like one million cycles at two times the user's weight before release.
Frame
The frame is made of steel that explains why a lifetime warranty covers it. Also, the machine supports a maximum user weight capacity of 325 lbs./147 kg.
Let's have a look at the other features and pros.
Features/Pros
Space Saver– Some people always have issues with space or accommodation. Often they don't know how or where to store their gym equipment but Proform Pro 1000 Treadmill is different because it is foldable. So, you might as well store it under your bed or lean up against the wall. And the manufacturer also included a powerful shock that will help you lift the deck with an easy push.
iFit Enabled– The equipment is iFit enabled that you can download a Google Maps route or even customize your own. And one good thing about this is that it is automatically programmed to adjust the incline to simulate the terrain.
22 Workout Apps– There are 22 workout apps integrated into this machine. That is to say, once you are ready to get started there are professional training programs to choose from and readily available to be used. Simply workout and challenge yourself by intensive workout targeted on your goals.
0-12 MPH– As I mentioned earlier, this machine is capable of going from 0 to 12 mph. And more importantly, is important to note that it cannot only get to that speed but can equally handle it because of the 3.0 CHP motor and big flywheel gear ratio.
In-Home Efficiency Power Booster– This means you can run and or use this equipment every day without using up excessive amounts of electricity.
Quick Speed Button– This function allows you to adjust your intensity instantly without interrupting your focus in your workout and your goal.
EKG Heart Rate Monitor– How about the real-time heart rate monitor. These are the handgrip sensors conveniently built-in to the handlebars.
6'' Backlit Display– It has a 6 inches backlit display console where your workout statistics will record and show at all times. The idea is to always see stats such as mileage, speed, heart rate, calorie burn, and time add up. What do these do? These stats help to show you how you are progressing with your workout and goal.
Warranty– There is a lifetime warranty on the frame and motor, 3-year parts warranty and 1-year labor warranty.
Now, from everything said about the Proform Pro 1000 Treadmill it looks like a piece of good equipment to have at home because it represents everything from comfort to achieving your fitness goal.  But let's see if there is any downside to it.
Cons
After much searching and researching, I discovered that some people complained about their customer service not very impressive. Each time their customer service was contacted about a problem with their equipment they always promise to get back to them which they never did.
My Thoughts
Proform Pro 1000 Treadmill is in no doubt a wonderful piece of equipment. All the other reviews agreed to that. It has way more pros than cons obviously, and then what would I say? I guess if you think their customer service issue is a concern to you then try to find a seller on Amazon with good customer service approval rating.
If you have any questions, please drop your comment below.
Proform Pro 1000 Treadmill Review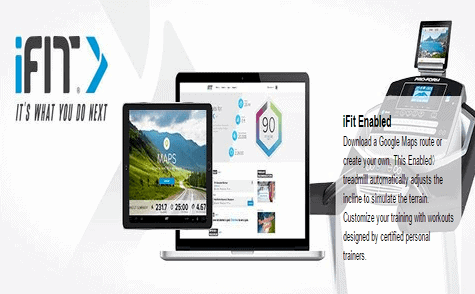 We try to be objective as in giving the right information concerning a certain product to our readers. The Proform Pro 1000 Treadmill review will not be any different. So, relax as you go through the Proform Pro 1000 Treadmill review.
Product Brand: ProForm
Product In-Stock: InStock