The LifeCORE Fitness Assault Air Bike Trainer may not ring a bell to a lot of folks but it is certainly a piece of fitness equipment to reckon with. It is a new Assault Air Bike that is upgraded and designed to suit and help you attain your fitness goals.
Just like the manufacturer asserted concerning the innovation that took place on the LifeCORE Fitness Assault Air Bike Trainer, ''fixing everything that was wrong and implementing new technology'', and this is true because they strengthened the pivot points and upgraded them with bearings instead of bushings in order to provide a powerful and smooth operation.
With the LifeCORE Fitness Assault Air Bike Trainer, you can train or workout with infinite resistance as the intensity becomes more challenging the harder you push. The resistance is determined by how fast or slow you go. You can also track your workout progress by being able to monitor workout data such as the time, distance, calories, watts, RPMs, and speed through the on board smart computer console.
It has got a motivational program called Tabata Intervals, which helps to build up strength and stamina or choose the Heart Rate monitoring program to monitor your pulse and improve the efficiency of your body's cardiovascular system in absorbing and transporting oxygen.
Without further ado, let's look at the features and pros of the LifeCORE Fitness Assault Air Bike, or you may click right here to have a peek at the best price.
Features/Pros
This unit is a durable machine that is built with thick-gauge chro-moly steel, with sealed bearing cartridge bearings and oversized pivots to ensure the Assualt holds up hundreds of thousands of maintenance-free hours of rigorous workouts on the military base, on campus, in the gym, physical therapy or at home. It is built up to a commercial standard that can withstand the most demanding abuse.
It has got a 25 inches diameter steel fan that delivers maximum resistance that works on the upper and lower body.
It has got a seat that has the customary up/down and tilts adjustment with the ability to be adjusted fore and aft as well. This feature allows you to fit in comfortably without problems of collision with handles during a workout.
Its computer console is an interesting LCD technology that offers a versatile array of display images. It has got large buttons and quick keys that offer faster access to the onboard programs plus useful workout data feedback that simultaneously displays heart rate, speed, RPMs, time, Watts, and calories.
History of the Airbike
Amazingly, the Airbike has been around for over 40 years but it has never been better until now. Designed and built to withstand any type of rigorous or competitive workout demands. It is also great for all-round full-body workouts for every person at any fitness level. Whether you are a professional athlete or a newbie it will be fine for you.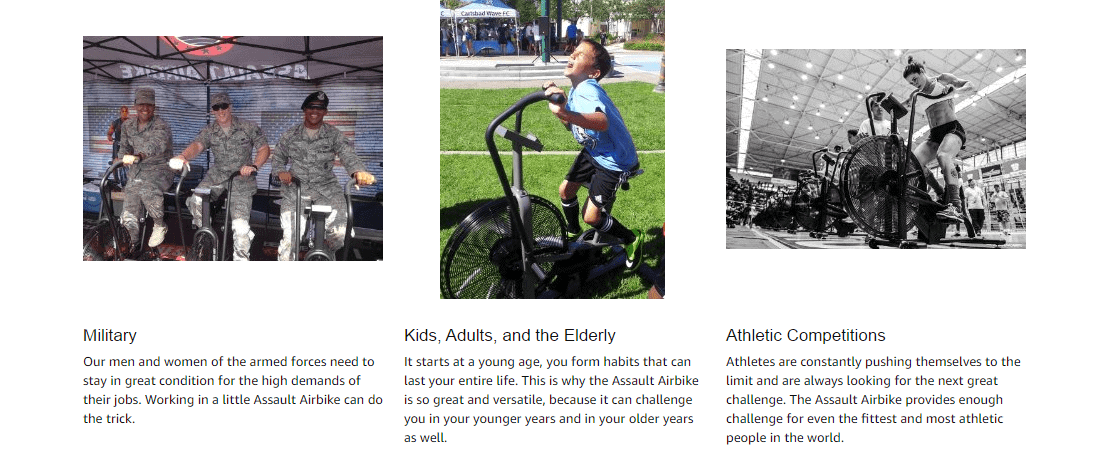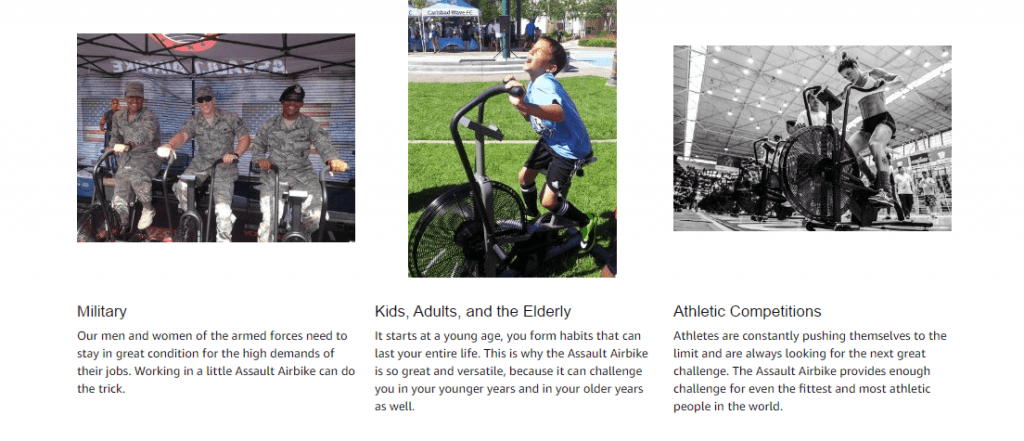 Cons
The HR chest strap is not included and the seat can be uncomfortable except you have to get a seat gel cover to improve the comfort. It doesn't have a knob or a manual resistance control where you can increase or decrease resistance except through your push with the pedals. And moreover, it does not have a water bottle holder and media shelve for keeping water handy and smart device during a workout.
Dimensions
49'' Height
24'' Width
51'' Length
It weighs about 98 pounds
Supports 350 pounds of maximum user weight.
Shipping and Assembly
Shipping cost all depends on where you are buying the unit from; should you be buying from Amazon, then shipping is free, no cost will be incurred, but that may not be the case with other retailers.
As for assembly, it is pretty easy to assemble and can be done in less than an hour because it is shipped with the major components pre-assembled. Besides, there is an instruction manual that would walk you through the assembly process.
Conclusion
The LifeCORE Fitness Assault Air Bike Trainer is a durable bike that is recognized and approved by reputable institutions such as the military and gym owners. It is made to commercial grade specifications, which means it is sturdy and durable. The bike can be used by people of all ages and abilities as the resistance and intensity change depends on the push on the pedals.
If you are really looking for that rugged bike that could give your body that killer cardio workout that is a low impact then don't let this one pass by.
Finally, the majority of the Amazon customers view it favorably.
LifeCORE Fitness Assault Air Bike Trainer Review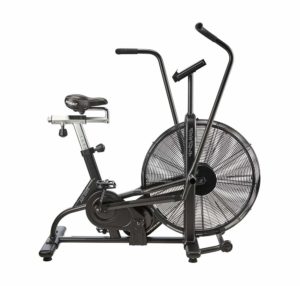 With the LifeCORE Fitness Assault Air Bike Trainer, you can train or workout with infinite resistance as the intensity becomes more challenging the harder you
Product Brand: LifeCore
Product In-Stock: InStock