No doubt that power tower is an essential must-have equipment every gym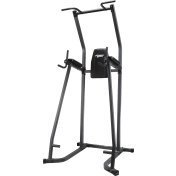 loving person should have at home. With a good power tower, we could build muscles as though we have all the necessary muscle building equipment.
It is moreover handy at home because it can be placed in the garage or any place that has just enough space for it. So, Fitness Gear Power Tower Review is meant to give you some sense of direction on whether you should or should not purchase this piece of equipment, hence I will make it easy for you to make your decision.
Before I move on I would like to draw your attention to an article I wrote previously about the best power towers. You can still have a glance through to see if there is an option for you there just in case Fitness Gear Power Tower does not appeal to you anymore.
Ok, back to the topic of the day, it's all about Fitness Gear Power Tower! I must say, there have been positive reviews and thumbs up by actual users of this product. That is a strong indication that this stuff is good. It almost got a 5-star rating by 99 percent of the reviewers. However, I will be adding my review too to further clarify issues.
Fitness Gear Power Tower has push-up handles that allow you to perform varieties of intensity workout. Also, it has ergonomically molded vertical knee raise pads that ensure comfortability during knee raise…hmm, that's a good one I must say.
If there is anything we need during a workout is comfort! This allows us to work out optimally and ultimately achieves results as intended, and if Fitness Gear Power Tower can provide the comfort is an added advantage, because I know what it is like to get frustrated and fatigued as a result of not being comfortable with the equipment I use for exercise.
Its dip and pull-up handles are wide and textured for better grip which provides comfort and safety from slippage and the sturdy design can support about 300 pounds weight user.
Features/Pros
• It is a versatile club design power tower that improves the overall body strength and balance.
• Safety is guaranteed because of its heavy-duty steel frame construction with lasting coat finish to extend the lifespan of usage and the textured dip and pull up handles also ensure that slippage is not experienced.
• It is designed to target chest muscles, pectorals, back, arms, and abs.
• It supports a maximum capacity weight of 300 pounds
• Ergonomically molded vertical knee raise pads for ADDITIONAL COMFORT, during knee raise.
• Dimension: 35'' L x 44'' W x 85'' H.
• Model STE00113
• Fitness Gear
Fitness Gear Power Tower is almost perfect, but nothing is ever perfect, right? That being said, does it have a downside? Oh yes…
Cons
• Some people complained of missing parts but called customer care and it was replaced. Sound to me as one of those things with couriers. You buy stuff and when delivered you discovered there is one thing or the other missing or something not just right. However, I thought I should just let you know; but this doesn't happen all the time but sometimes do.
• Another complaint about the packaging. Someone complained that he got his product and discover that the paint of some of the parts was peeled off as a result of poor packing.
Conclusion
My opinion is that this is affirmatively a good product, both in terms of durability, and usability. As you can see, the pros outweigh the cons, and should you buy it? OH YES! If you are looking for a good power tower, Fitness Gear Power Tower is surely one of the BEST.
I do hope that this article helps in giving some sense of direction. See below some of the reviews by actual users. Please click on the image to zoom in.
Fitness Gear Power Tower-Unbiased!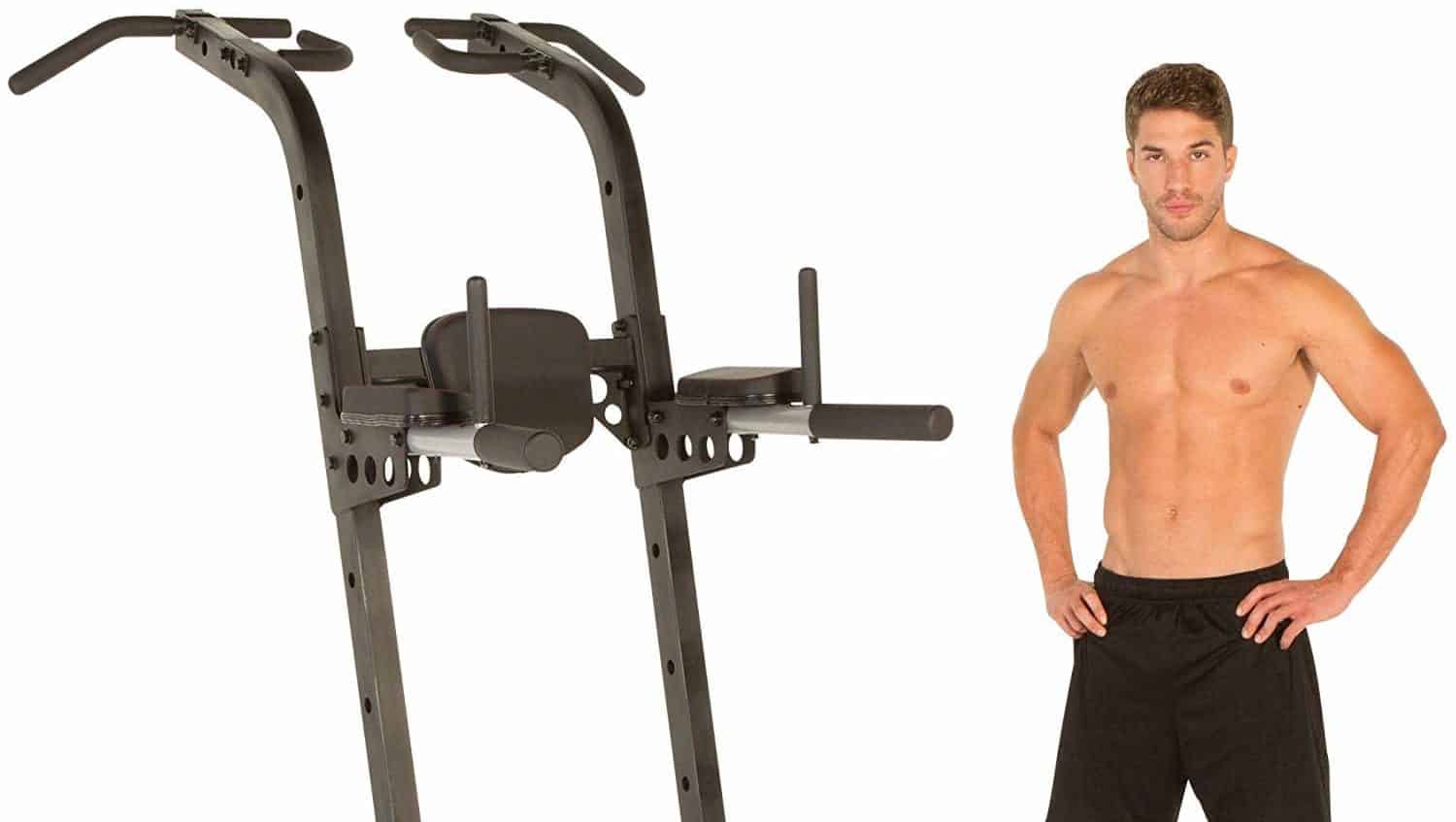 Fitness Gear Power Tower has push-up handles that allow you to perform varieties of intensity workout. Also, it has ergonomically molded vertical knee raise
Product Brand: Fitness Gear
Product In-Stock: InStock