The 3G Cardio Elite Runner Treadmill is the upgraded version of the 3G Cardio Pro Runner Treadmill.
It is well built and equipped to satisfy the user in every way possible. It is integrated with a high performance 4.0 HP DC motor and large 3" rollers that ensure efficient, smooth, and quiet operation.
The integrated advanced Ortho FlexShockTM Suspension System protects your joints from stress, while the impressive and massive oversized ramp area allows users of different heights to exercise comfortably.
In a nutshell, this treadmill enables every user, including professional runners, to achieve optimum physical fitness.
Click right here to have a peek at the price and of of the 3G Cardio Elite Runner Treadmill on Amazon.
The Frame and Construction
The 3G Cardio Elite Runner Treadmill does not only look massive but it unarguably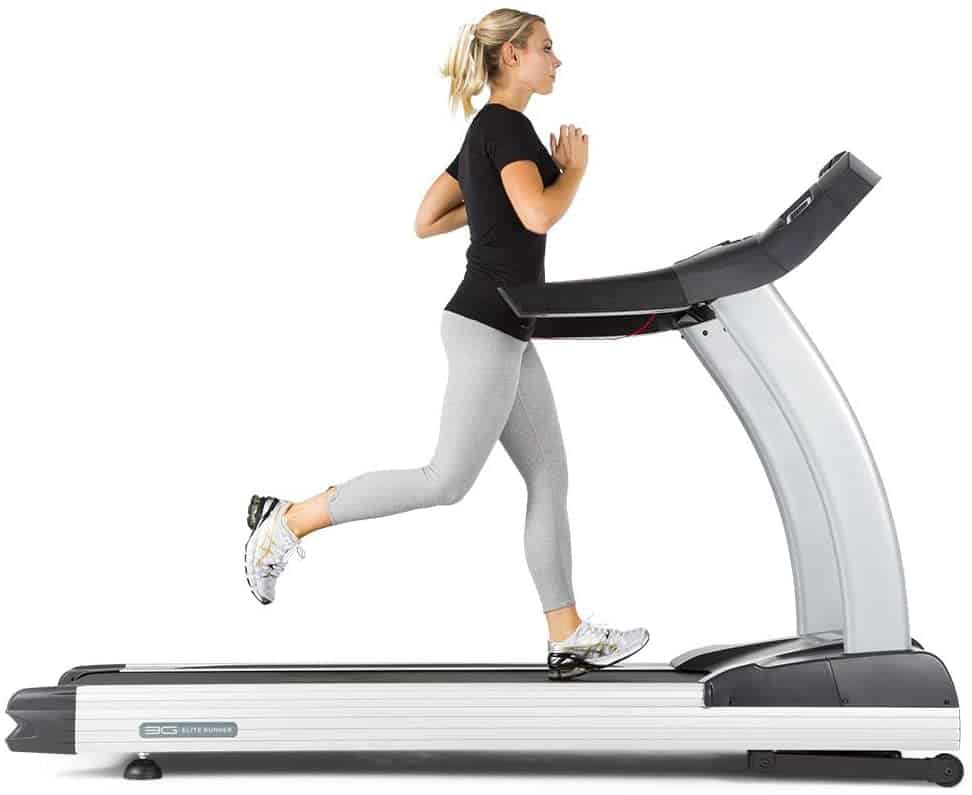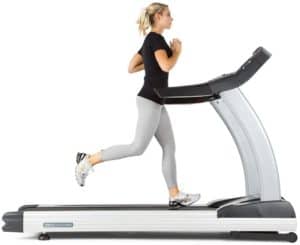 has one of the most outstanding robust thick commercial-grade steel frames.
The frame is powder-coated with anti-corrosion silver paint, while other parts such as the dashboard, and the motor cover are made of ABS material.
The base features large adjustable rubber levelers at the rear for maximum stability and traction.
The unit is non-foldable and it weighs about 386 lbs./175 kg. Thus, it is going to need a dedicated workout area to avoid moving it all the time.
Its overall assembled dimensions are 84" long by 35.5" wide by 58" high. Differently put, it's going to require a large workout area with perimeters of 7′ length by 3′ width.
Also, additional clearance of at least 2′ at the rear and on each side of it will be needed for easy access and safe workout experience.
A user as tall as 6'7" can workout on the treadmill without restrictions because of the spacious deck with dimensions of 22" W x 62" L.
The Motor
This runner's treadmill is incorporated with a club-rated super powerful 4.0 continuous horsepower motor. It provides an adequate drive that supports running activity for users that are up to 400/181 kg in weight.
The motor can withstand long and frequent use without getting overheated or breaking down.
It needs to be plugged to a 110V power outlet and it has an American plug.
The motor provides a speed range of 0.5-12 mph, enough for anyone that wishes to perform a sprint or marathon running exercise, regardless of their fitness level.
There are several quick speed keys on the console that include 2, 3, 4, 6, 8 mph, and gradual keys for speed increments of 0.1 and 0.5 mph. Therefore, you have options on whether to transition from low to high speed or to do so gradually.
The treadmill accelerates faster than most treadmills, which is great for interval training.
The Console
The 3G Cardio Elite Runner Treadmill has a well-equipped console that features 3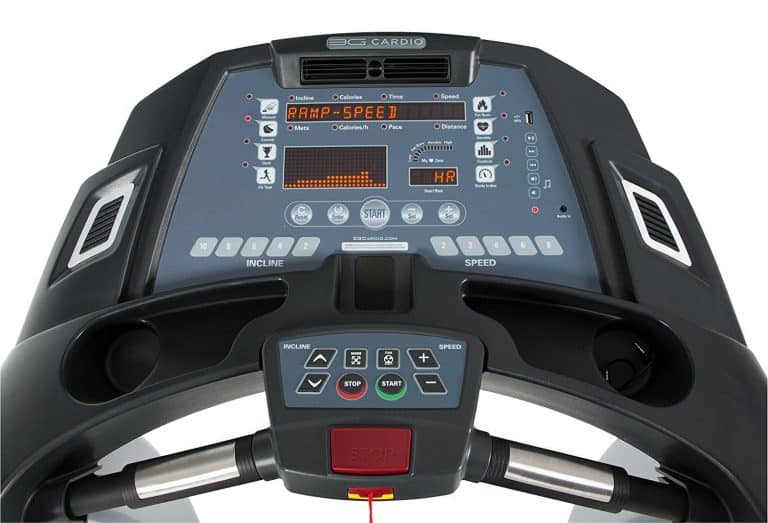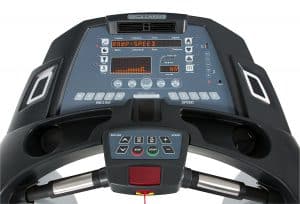 different LED display windows. The first upper monitor displays workout stats such as Time, Speed, Calories, Distance, Incline, Pace, and Mets.
The second monitor to the left displays the speed, and incline adjustment grid within a workout program, while the third small monitor to the right displays the heart rate zone.
The console is telemetry-enabled and comes with a compatible wireless HR chest strap, and there are EKG contact grips as well.
Therefore, there are 2 ways to monitor your heart rate.
8 onboard workout programs include MANUAL (allows you to change speed and incline), COURSE ( offers preset programs such as Ramp, Interval, Peak and Hill), GOAL (allows you to set a count-down goal for time, distance, and calories);
FIT TESTS (evaluate your fitness level by choosing Gerkin or Cooper fitness test), FAT BURN (with the use of the wireless heart rate strap, the treadmill automatically controls your workout speed and incline to keep you in an optimum "Fat Burn" zone);
AEROBIC (with the use of the heart rate strap, the treadmill controls your workout speed and incline to keep you in an optimum "Aerobic"), CUSTOM (allows you to create 2 different custom programs by setting time, intervals, speed, and incline), and the BODY INDEX (this program estimates your BMI, BMR, and BFR).
When any of the preset programs is selected, a certain speed and incline levels are automatically adjusted for you.
There are several navigation buttons on the console that include Incline keys, Speed keys, Reset key, Enter key, Set key, Start key, and more. They are easy to use and straightforward.
The Incline
The treadmill has a powerful automatic incline system that uses a motor lift. It provides an incline that ranges between 0%-15% for added workout challenge and diversification.
When a certain incline level and a high-speed range are combined, even a renowned athlete will be pushed to the limit.
The wheels at the front base help the incline to transit smoothly upward and downward.
Since the incline is motorized, it can only be controlled via the console. Just as the speed adjustments, there are quick incline keys that include 2, 4, 6, 8, and 10%, and gradual keys that offer the possibility of a 1% increment.
It's important to be mindful of the ceiling height of the room where this treadmill is going to be used.
At 0% incline level, the step-up height of the treadmill is 8" but when the incline is at a 15% level, you may want to ascertain that there will be enough clearance between you and the ceiling while working out.
So, the minimum ceiling height should be at least 8′ or more, depending on your height.
Accessory
The treadmill has a couple of extras that are designed to make your workouts fun-filled and enjoyable.
Such extras are integrated into the dashboard/console and they include an MP3/smartphone compatible sound system (built-in speakers and connection port), a USB charging port, a 2-speed cooling fan, and water/accessory holders.
These allow you to maintain proper hydration, keep yourself entertained and dry while working out comfortably.
Storage
The 3G Cardio Elite Runner Treadmill is a bulky, non-foldable, and very heavy machine.
It weighs 386 lbs./175 kg and will require a storage area with perimeters of 7′ length and 3′ width. You don't want to move this treadmill except it's absolutely necessary.
Your best bet is to have a dedicated workout area and leave it there.
Approval Rating
This treadmill has a good approval rating on Amazon and many independent review sites also have a favorable view of it.
Features/Pros Overview
It has a thick steel frame tubing
Its stability is optimal
The base is floor-friendly, doesn't damage the floor
Supports a maximum user weight capacity of 400 lbs./181 kg
A spacious and roomy running surface for runners of different heights
The deck integrates commercial Orthopedic Shock System that protects the joints from stress
It has a powerful 4.0 CHP motor that provides sufficient drive (speed range 0.5-12 mph) for extreme running activities without breaking down or overheating
Automatic 0%-15% incline system for difficult and diversified workouts
LED windows track workout progress
8 built-in workout programs designed for achieving specific fitness goals including goal setting for time, distance, and calories
Wireless (HR chest strap included) and contact grip heart rate monitoring
Not difficult to assemble
The maintenance requirement is minimal
Extras available include a 2-speed cooling fan, MP3 jack, built-in speakers, water bottle/accessories holders, and a USB charging port
Warranty is very impressive
Cons
It is very bulky and heavy
Not foldable
No online app connectivity
No tablet holder
Maybe too expensive
Warranty
Residential
Lifetime on Frame
Lifetime on Motor
10 Years on Parts
2 Years on Labor
Commercial
5 Years on Frame
5 Years on Motor
5 Years on Parts
1 Year on Labor
Product Dimensions
84'' Length
35.5'' Width
58'' Height
Shipping dimensions: 17" L x 39" W x 90" H
Running surface dimensions: 22" W x 62" L
Deck cushioning: Yes
Net weight: 386 lbs./175 kg
Gross weight: 452 lbs./205 kg
Maximum user weight capacity: 400 lbs./181 kg
Motor: Heavy-duty 4.0 HP
Speed range: 0.5-12 mph
Incline: Automatic, 0%-12% level
Monitor: 3 LED display windows: window 1 tracks Time, Speed, Calories, Distance, Incline, Pace, and Mets; window 2 displays grid for speed and incline adjustment; window 3 display heart rate zone
Programs: 8 built-in programs
Heart rate monitoring: Telemetry and contact grip
Frame: Steel
Sound system: Yes
Cooling fan: Yes
Water bottle holder: Yes
USB charging port: Yes
What we don't like about the 3G Cardio Elite Runner Treadmill
It is pretty bulky and heavy, so, it's going to occupy space, and moving it will be a problem. Although, its weight improves its overall stability.
Secondly, despite the price tag, it does not have an online connectivity feature.
Shipping
The 3G Cardio Elite Runner Treadmill is shipped out in a box that weighs 452 lbs./205 kg with dimensions of 17" length by 39" width by 90" height.
Retailers such as Amazon provides free shipping and delivery is made in a couple of days.
Assembly
This unit, surprisingly, is not difficult or complicated to assemble. It is delivered with most of its components preassembled.
You are only required to attach the console masts, the side rail covers, and the console to the main core unit.
This will probably take about 30 minutes, more or less to completely assemble.
However, because of the weight of the treadmill, you are going to need a pair of hands, i.e. help, for the assembly.
Maintenance
The tread belt requires maintenance just like any treadmill. It needs to be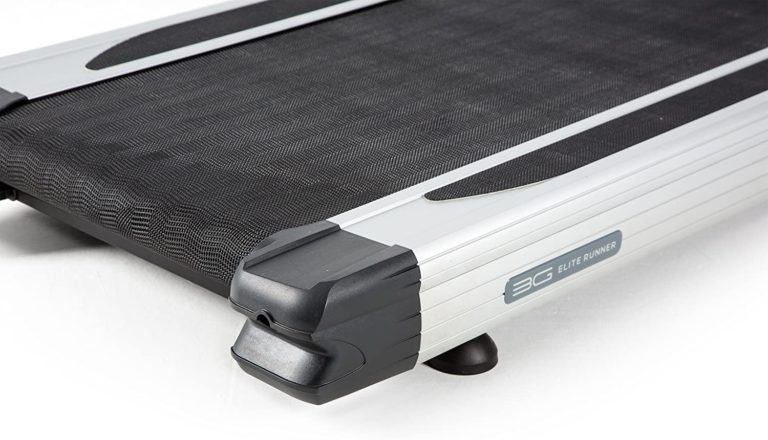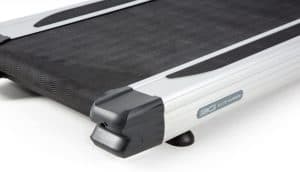 lubricated with silicon-based oil.
Simply loosen the belt with a few turns using an Allen wrench. Apply the lube and then tighten it back again.
Also, make sure to keep the treadmill clean and dry. Do not expose the console to liquid, moisture, direct sunlight. Inspect the treadmill for any loose or broken part before use.
Conclusion
The 3G Cardio Elite Runner Treadmill is simply the runner's companion. It brings the road work to the comfort of your home with a lot of features that guarantee a productive and enjoyable workout experience.
3G Cardio Elite Runner Treadmill Review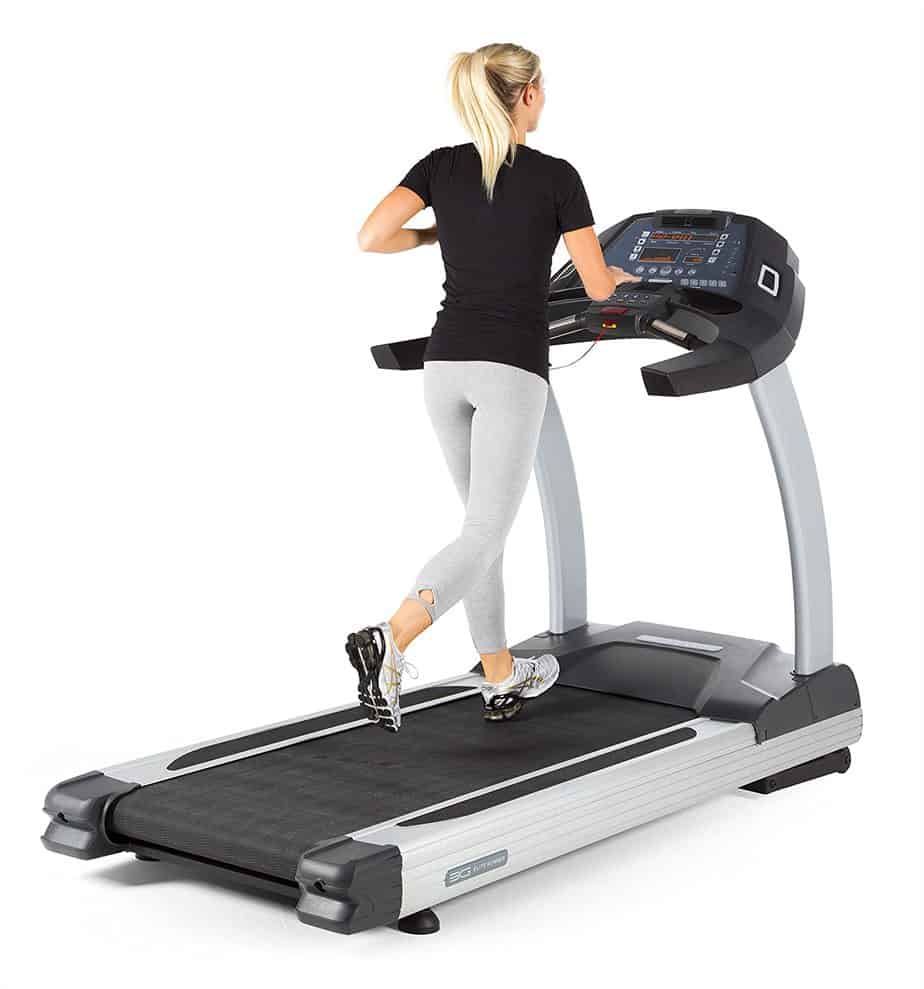 The 3G Cardio Elite Runner Treadmill is definitely well built and equipped to satisfy the user in every way possible. It is designed with a
Product Brand: 3G Cardio
Product In-Stock: https://schema.org/InStock