The Ancheer Folding Recumbent Exercise Bike is a very affordable little recumbent bike that is worth adding to your home gym. A consumer says '' great little bike, I bought this to help strengthen my knee after ACL Knee surgery over the winter and have been using it daily for the past 4 days. Much cheaper than a $40 monthly gym membership and so far it seems sturdy and easy to do first thing in the morning or in the evenings while I watch TV.''
From his statement, the remarkable underlying words for this unit are; sturdy, useful,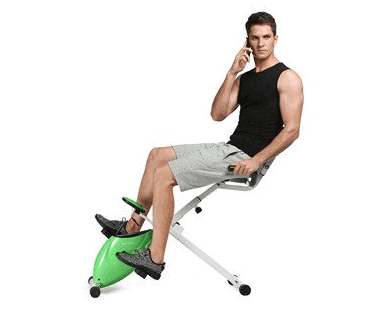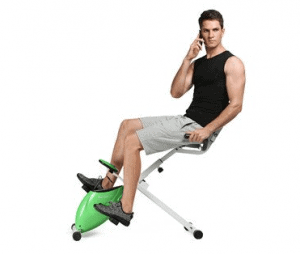 cheap, and quiet. Do these attributes describe good equipment? Yes, I think they do because you can purchase this unit for $100 or less while you may be paying so much for that gym membership, do the math. When I review a product I also look at what the consumers are saying about the product not just what the manufacturer is saying in order to give you a well-reviewed product that could help you make an informed decision.
Basically, the Ancheer Folding Recumbent Exercise Bike is everything to anyone that is looking for a budget-friendly recumbent bike. It has got well…basic features that could help you achieve and stay physically fit. It has got a space-saving design and it is lightweight as well; one can conveniently say it a handy recumbent bike.
You have also the liberty to choose the color you want for your bike; green, orange, or red.
Features/Pros
It has got a precision-balanced flywheel that ensures smooth, sturdy, and quiet pedaling. This gives you the opportunity to work out while you watch your favorite TV show.
It has got a magnetic tension control system that allows you to adjust the level of intensity you want from your workout up to 5 resistance levels. This enables you to achieve your fitness goals by burning more calories and keeping up your heart rate.
It has got a user-friendly seat that is adjustable for different types of users. This feature makes it possible for almost every size of individuals (tall or short) to use this unit comfortably. The seat is well cushioned with a backrest that will release back strain and feel relaxed as you keep your mind off of exercising.
It has got an adjustable stand for phone, tablet, or book which you could use to keep yourself entertained while you workout. This stand can be adjusted forward or backward depending on the user's experience.
The

Ancheer Folding Magnetic Recumbent Exercise Bike

is a handy and compact unit that can even fit under a standard desk. Therefore, if you are one of those that hardly have time to work out, you can ''work and workout'' at work.
Amazingly, even at its current price, the manufacturer was still able to integrate an LCD display that would allow you to track your workout progress. You will be able to track and view workout data such as the distance, calories burned, time, and speed.
The unit is foldable thereby making storage and moving around the room a lot easier.
It has got handlebars beside the seat to help you keep balance as you engage in a challenging workout by adjusting the magnetic tension control.
It is super affordable! This means you can afford it and avoid paying for that gym monthly fee and also avoid sharing equipment with sweaty gym folks.
Cons
It does have heart rate sensors, therefore, you will not be able to view your heart rate during a workout.
It only supports 100kg or 220 pounds maximum user weight
Its features are basic and meant to help you achieve and maintain physical fitness.
Warranty
One year on Materials
Backup with 30 days risk-free return
Product Dimensions
With Stand
42'' Length
38.6'' Height
16'' Width
Weighs about 17kg/37.4 pounds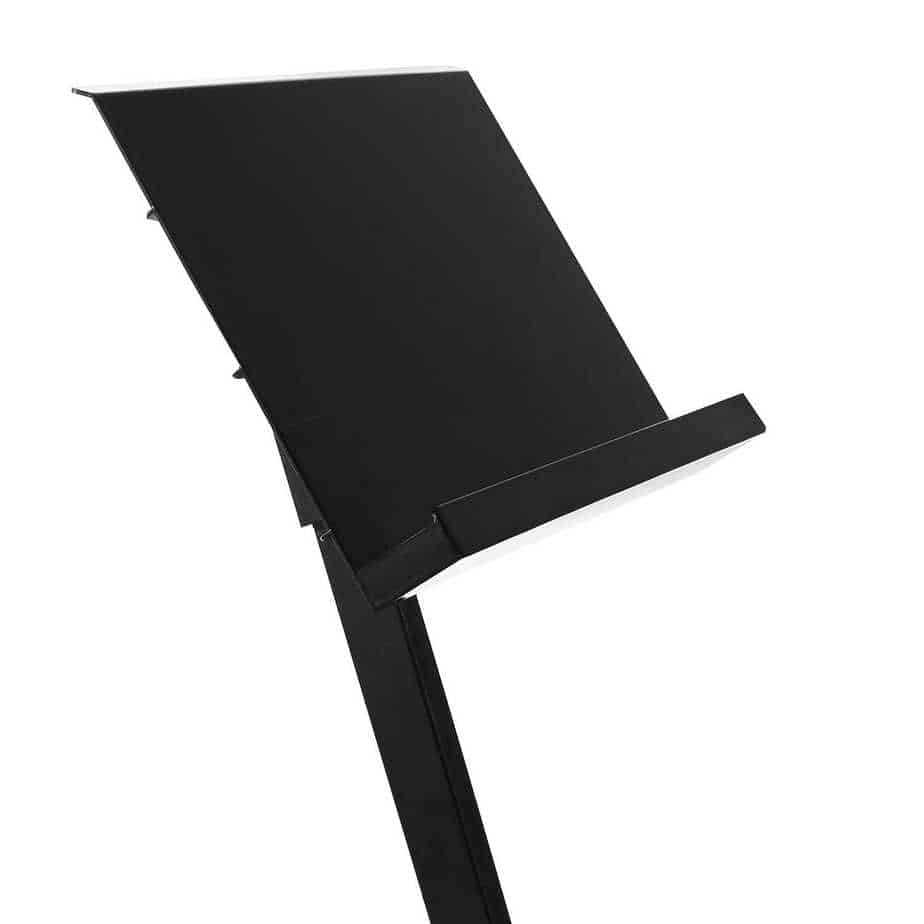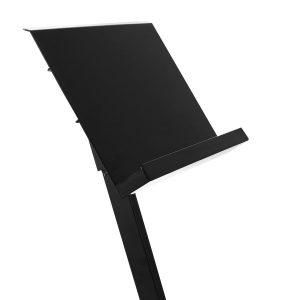 Without Stand
39'' Length
36'' Height
16'' Width
Weighs about 16 kg/35.2 pounds
Note!!! Color Green unit does not come with a stand except Orange and Red colors.
Shipping and Assembly
The shipping cost of the Ancheer Folding Magnetic Recumbent Bike depends on the retailer that you are buying from. However, Amazon usually ships most of its products for free including this unit but that may not be the case with other retailers though.
Assembling this unit is not difficult because it is shipped with the main components pre-assembled. Moreover, there is an instruction manual and tools like the wrench that accompany it upon arrival. It will probably take you up to an hour or more to assemble.
Conclusion
The Ancheer Folding Magnetic Recumbent Bike is basically recommendable if you are on a budget and looking for a recumbent bike that could help you workout and achieve your desired physical fitness. It is meant to be used in the office, home, and the gym.
Remember, this is a basic recumbent bike and a very good one at that but you should not expect anything out of the ordinary because this is a low-budget unit.
Ancheer Folding Recumbent Exercise Bike Review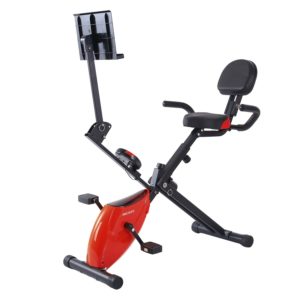 The Ancheer Folding Recumbent Exercise Bike is a very affordable little recumbent bike that is worth adding to your home gym.
Product Brand: Ancheer
Product In-Stock: InStock