The Sunny Health and Fitness SF-RB4616 Recumbent Bike is a budget-friendly machine that is equipped with great and useful features. This is a chance to own a recumbent bike especially for those that would like to add one to their home but thought they may not be able to afford one. Of course, its price is one of its selling points but then it has got features that could help you realize and fulfill your objective which is to improve your overall physical health.
It has yet another selling point which is the fact you can easily adjust the seat forward and backward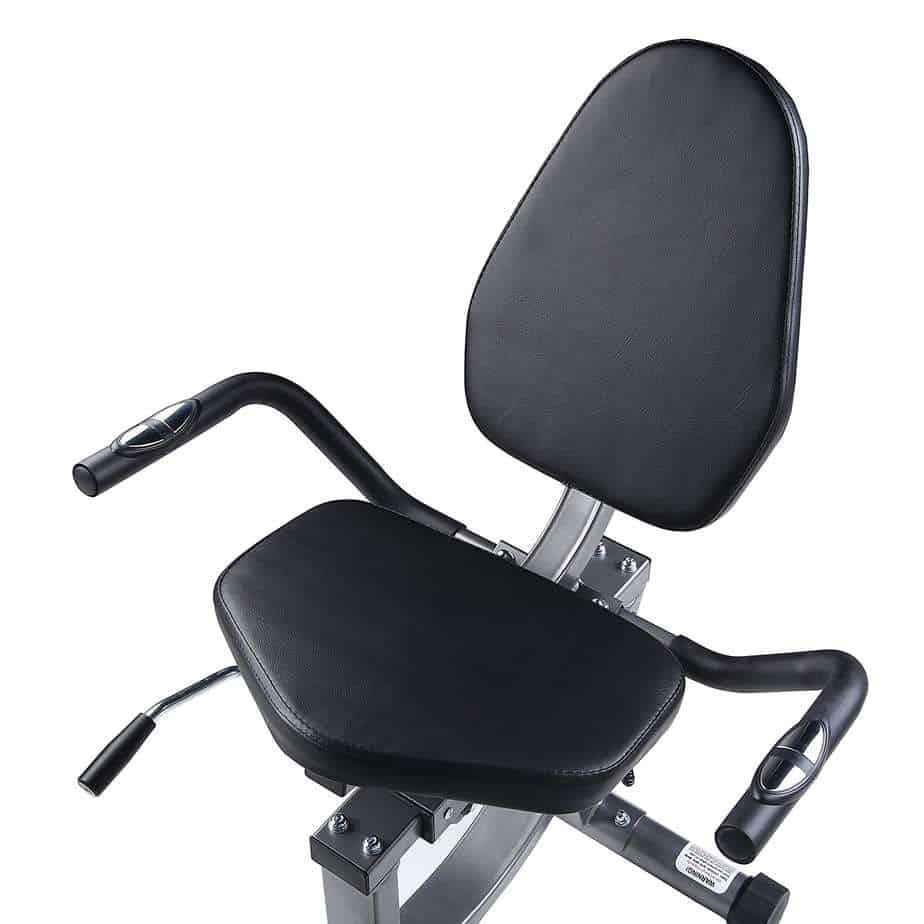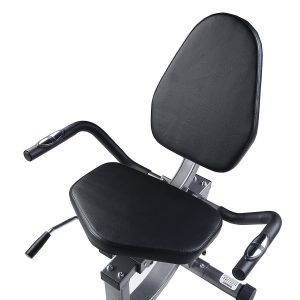 for the most suitable and comfortable position during a workout. This is essential because when you are comfortable while working out chances are you will be able to work out longer without getting stressed out or bored. It has got 8 level magnetic tension control system that would allow you to experience an easy or challenging workout. Moreover, this unit can hold or support up to 300 pounds maximum user weight, not bad for a unit of its price range.
Click right here to have a peek at the best price of the Sunny Health and Fitness SF-RB4616 Recumbent Bike.
Features/Pros
You can track and monitor your workout progress through the LCD digital monitor that displays the speed, distance, calories burned, scan odometer and heart rate. What this basically does is keep you motivated and on pace at all times which will ultimately result in achieving your fitness goals in no time.
The Sunny Health and Fitness SF-RB4616 Recumbent Bike has got patented Easy Seat Adjustments that allows you to do your seat adjustments without having to get off the machine but by a flick of a handle by the side while you are seated. It is a patented feature because it is only available and found in Sunny Health and Fitness Recumbent Bikes. Also, remember that this also offers a comfortable workout position as well.
The 8 Level Magnetic Tension Control System offers you the opportunity to adjust the intensity of your workout just by a twist of the tension knob. Increase or decrease the resistance to experience easy or challenging workout which is great for any user skill level.
It has heart rate sensors embedded on the side handles to enable you to see and maintain your target heart rate zone at all times during your workout.
The unit's digital monitor helps you to track and monitor workout progress by displaying your workout data such as the distance, time, speed, calories, odometer, and scan.
It inseam height can be adjusted from 26'' minimum to 33.9'' maximum
For easy movement around the room and for storage, it has got transport wheels to make that possible.
It has self-leveling pedals that would allow you to easily get on the pedals without having to struggle with them. In addition to that, the pedals are designed with safety in mind as it is anti-slip and has straps that would further secure your feet.
Cons
Seriously, I don't see any downside of this machine. It does not mean it is perfect but given the price range, it is difficult to complain about anything.
Warranty
3 Years on Frame
90 Days on other Parts and Components
Product Dimension
54.4'' Length
26'' Width
39.5'' Height
It weighs about 59 pounds
Supports 300 pounds maximum user weight
Shipping and Assembly
Shipping cost of the Sunny Health and Fitness SF-RB4616 Recumbent Bike is totally free if you are purchasing from Amazon, however, that may not be the case with other retailers though.
Assembly is described to be ''very easy'' by one of the Amazon's consumers, and this is so because the major components are pre-assembled and there is also an instruction manual that would help walk you through the assembly process.
Conclusion
This unit has a very good rating by the Amazon's consumers. It is sturdy and has great and useful features anyone can hardly refuse. It is cheap and you won't regret having it over in your home gym. This is highly recommended and it is a new one from the Sunny Health and Fitness.
Sunny Health and Fitness SF-RB4616 Easy Adjustable Seat Recumbent Bike Review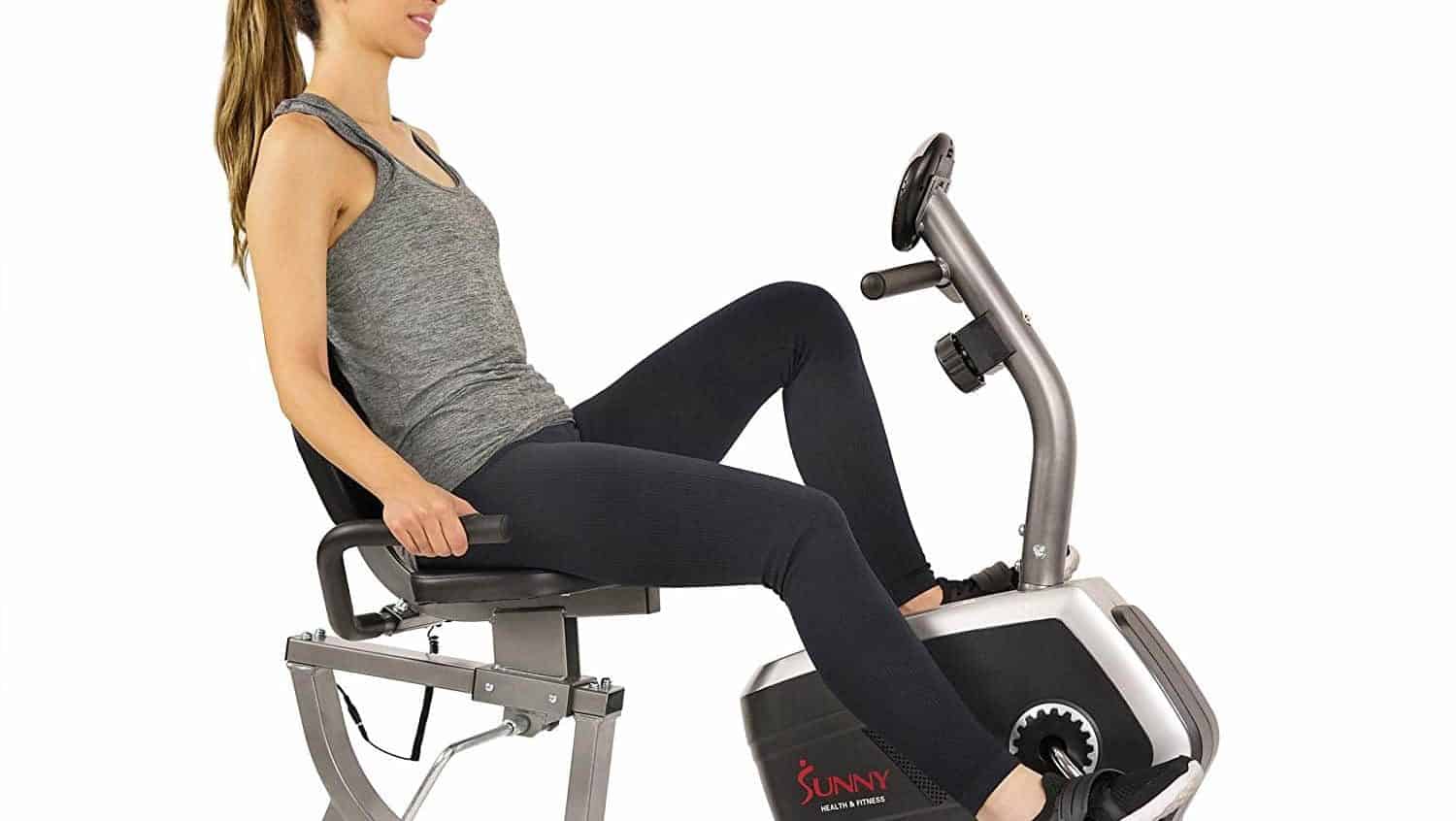 The Sunny Health and Fitness SF-RB4616 Recumbent Bike is a budget-friendly machine that is equipped with great and useful features. This is a chance to own
Product Brand: Sunny Health & Fitness
Product In-Stock: InStock