The Phoenix 98623 Revolution Cycle Pro II Exercise Bike is one of the very few cycling bikes that are being manufactured in the USA. It has enjoyed good approval ratings by Amazon customer reviewers.
This machine is currently within the price range of under $500 with a lot of good features to make the day of serious cyclists and enthusiasts because it certainly provides intensive and challenging workouts.
The Phoenix 98623 Revolution Cycle Pro II Exercise Bike is solidly designed and built to support up to 250-pound maximum weight capacity with a large and heavy flywheel that weighs about 39.6 pounds.
This is a strong cycling bike that is within the low-budget price range. It has also got a direct-drive resistance system that is designed to offer an unprecedented, smooth, and powerful workout performance. Its emergency brake makes it a very safe machine to use.
Click here to purchase the Phoenix 98623 Revolution Cycle Pro II Exercise Bike
Features/Pro Overview
It possesses a 39.6-pound heavy flywheel
It has got a strong and durable frame
Direct-drive system that makes it possible to pedal in both directions.
Heavy-duty brake pad resistance system plus center-pull brake pads.
Transport wheels for easy relocation
Seat fully adjustable up/down and forward/backward
Adjustment tension knob
Supports up to 250-pound weight capacity
Handlebars fully adjustable up/down
Product Specifications
5'' Height
24'' Width
3'' Length
Weighs about 113 pounds
Warranty
What We Love about the Phoenix 98623 Revolution Cycle Pro II Exercise Bike
This is a cycling bike with an easy step-through design. Just about anyone can use regardless of fitness level or experience. The assembling of this bike is also super easy and just one person can assemble it under an hour. This is so because most of the major parts or components are already attached and therefore you are required to do just a little.
It is Stable
Users have applauded the stability and sturdiness of the Phoenix 98623 Revolution. You can go on and do an intense workout without having worries about tripping or something. Moreover, it is also built with a durable frame that could make it last for a very long time.
Compact
It is compact and nicely built to fit in even in the small room and has transport wheels as well to make relocation very easy. Therefore, this is great even for those that have limited space or room.
Adjustability
Often, trying to get comfortable with a cycling bike has become a problem. If you don't get comfortable then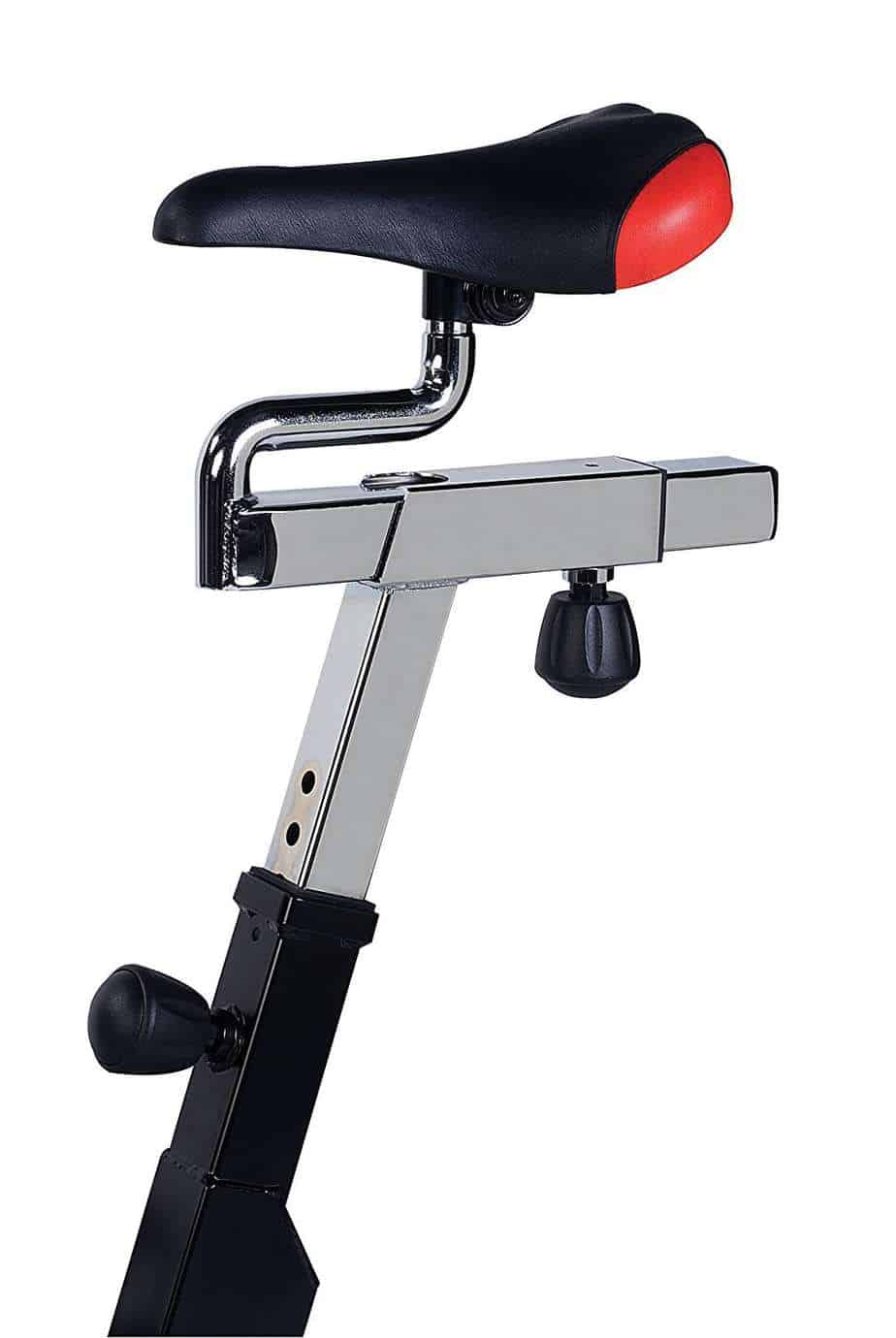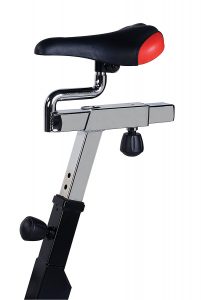 your workout experience will suck.
However, the Phoenix 98623 Revolution has got seat and handlebar adjustability that can make the bike conform to your body so that you can work out with maximum comfort regardless of your body size.
At least, most different body sizes can be accommodated conveniently on this bike.
Bidirectional Pedaling
It has got a direct-drive system that makes it possible for your workout and pedal in either direction which will have a tremendously positive effect on your legs.
Intense and Challenging Workout
It has a resistance system with 8 levels that could offer a very different challenging and easy workouts by adjusting the tension knob to your desired level of resistance.
Weight loss and improved physical fitness are very attainable with this cycling bike. This is also great for both beginners and advanced users because you get to choose how challenging and easy your workout gets by using the tension knob.
Smooth and Quiet
It has an impressive 39.6-pound heavy flywheel that guarantees that smooth and quiet workout experience, not only does it do that it also simulates road exercise bike. It also has center-pull brake pads that are designed to help stop the flywheel instantly to avoid injury.
Hydration
It has a water bottle that makes water handy for hydration which is necessary during and after workouts.
What is Not So Great about the Phoenix 98623 Revolution Cycle Pro II Exercise Bike?
Here are the things we think are not so great about this unit.
Individuals that are not so tall may find it difficult to fit and use the Phoenix 98623, especially if the individual is below 5'5'' tall. The reason being that the seat cannot be adjusted down enough for the individual's feet to full reach the pedals
Some people have complained about the resistance knob of being sticky especially if the air is filled with humidity. This could affect the efficiency of resistance level adjustment during a workout.
The seat has been said to not convey enough comfort even though it is covered good dense foam. Therefore you may want to try to improve the comfort of the seat by replacing it completely or use a gel seat cover to try to make it feel better.
Then finally, this cycling bike fails to feature a computer console or an LCD monitor that could allow you to track your workout progress. This is the main drawback of this unit in our opinion.
The handlebar does not have the capability of moving forth and back only up/down adjustment and some people don't like that. You can only make the forth and back adjustment through the seat.
Shipping, Assembly, and Maintenance
Shipping
The shipping cost of this machine generally depends on the retailer you are purchasing from, however, Amazon ships and delivers this product for free.
Assembly
Assembling is never a problem. You can easily assemble it all by yourself in a matter of minutes or an hour tops.
Maintenance
The machine does not require any major maintenance except to wipe it off of sweat after a workout. The chain drive might need periodic oiling for smooth and quiet operation.
Conclusion
The Phoenix 98623 Revolution Cycle Pro II Exercise Bike is a good bike for home use despite its flaws.
If tracking your workout progress is not a problem to you then this bike is recommendable otherwise you may have to look for another that has a computer console and heart rate capability and probably will require additional dollar.
This cycling bike may not have a computer console but it is sure a hardcore indoor cycle bike that is made to endure and stand the test of time no matter how you use it for intense workouts.
It is reliable and effective in terms of giving you what you want in terms of challenging workouts and improving your overall physical health fitness. Remember, it is also simple and very easy to manage and maintain.
Ask any questions that you might still have and we will be very glad to respond.
[rank_math_rich_snippet]