The LifeSpan TR1200i Folding Treadmill is designed for home and office use, and for those that wish to walk, jog, or run for weight loss and overall physical fitness improvement.
Its running surface dimensions are 20" W by 56" L, which is fairly spacious to accommodate and allow most users to workout without feeling cramped.
The deck is also supported by 6 compression shock absorbers that reduce the stress that is usually felt in the joints when jogging or running on a hard platform.
It also has exclusive features such as guided console navigation, built-in safety features, and of course patented step-counting capabilities.
Click right here to have a peek at the best price of the LifeSpan TR1200i Folding Treadmill on Amazon.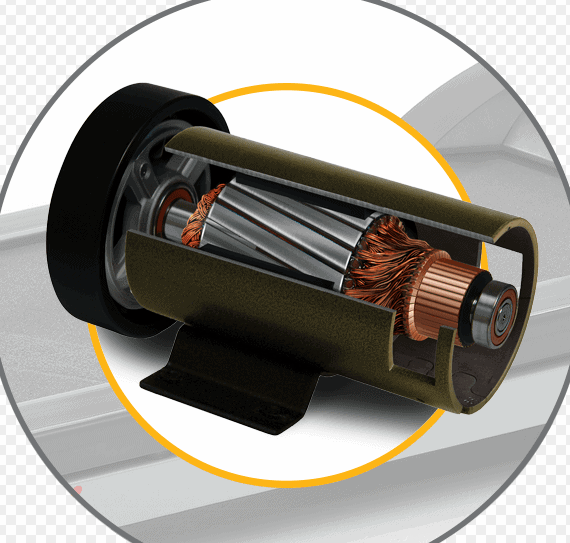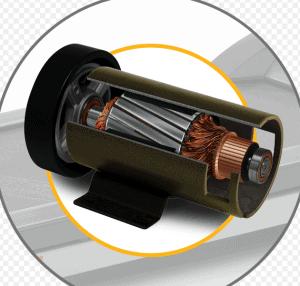 Features/Pros
This unit is adorned with a powerful 2.5 hp continuous-duty high-quality motor with capabilities of withstanding a rigorous workout and it provides a speed range of 0.5-11 mph
There are  21 exercise programs that are designed for weight loss, improvement of heart and lungs' health, and more; these programs include 17 preset programs, 2 heart rate control programs, and space for 2 user-designed (custom) programs
Sturdily built with an anti-corrosive steel frame to support a 300 lbs./136 kg maximum user weight capacity
Free full membership to the LifeSpan Club for better tracking of workout progress, workout update, and storage
Intelligent-Step is one of the exclusive features in this treadmill, which automatically counts the number of times your foot hits the on the treadmill running platform and displays it on the console as it also syncs the information to your online Club account
The Intelligent-Guard is yet another patented feature that is designed to ensure safety by automatically pausing the belt motion 20 seconds after you step away from the treadmill deck
The EZfold deck design reduces the storage space the treadmill requires
The anti-skid 2-ply tread belt is durable and allows you to train safely by reducing the possibility of slipping
Heart rate can be monitored through pulse grips and HR chest strap, however, the HR chest strap device is not included
The 0%-15% automatic incline system provides a range of workout difficulties
It is integrated with an MP3 compatible sound system for quality audio output
The treadmill integrates a beautiful console that features a multi-color LCD monitor (that tracks and display data such as Time, Calories, Date & Time, Name/Sex/Height/Weight/Age, Distance, Steps, Heart Rate, Speed, and Incline), a Quickstart function, and 21 easy-to-use exercise programs which include, 5 Weight Management, 5 Healthy Living, 7 Sports Training, 2 Heart Rate, and 2 Custom;
It has got a book rack for the placement of a smartphone/tablet device, magazine, or book
Water bottle holder included for maintenance of proper hydration
The biomechanically correct deck suspension system allows users to train with less stress on the joints
Little maintenance is required
Easy to assemble
Cons
No cooking fan
The HR chest strap is not included
Unfortunately, the LifeSpan's data tracking service is provided for only 4 months with new LifeSpan Treadmills, after which you have to pay. However, the customized workouts subscription through the site is relatively low; $69 for a lifetime membership
 Product Dimensions
55'' Height
33'' Width
70.25'' Length
It weighs about 186 pounds
It has got a spacious 20'' x 56'' running surface.
Warranty
Lifetime for frame
Lifetime for the motor
3 Years for Parts
1 Year for labor
Shipping and Assembly
The shipping cost depends on where you are purchasing the unit. If you are buying from Amazon, that would be free.
To assemble the treadmill is not difficult because there are only a few parts to be attached. These include the masts, the handrails, and the joint covers.
An instruction manual with details of assembly accompanies the package and the tools required are also included.
It takes less than an hour to completely assemble the treadmill.
About LifeSpan
LifeSpan has been in existence since 2001and they have dedicated their work to manufacturing sports equipment that would really fit in people's lifestyles; aside from the manufacturing of rowers, treadmills, and cycling bikes they also produce sports accessories.
Conclusion
The LifeSpan TR1200i Folding Treadmill features 21 easy to use built-in programs that were designed by exercise physiologists. They help to quicken the achievement of your fitness goals.
LifeSpan TR1200i Folding Treadmill Review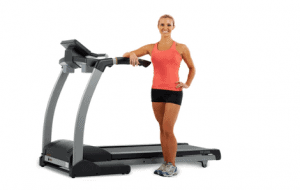 The LifeSpan TR1200i Folding Treadmill is designed for home and office use, and for those that wish to walk, jog, or run for weight loss and overall physical fitness improvement.
Product Brand: LifeSpan
Product In-Stock: InStock