If you are looking for a power rack that is affordable and has got all it takes to make that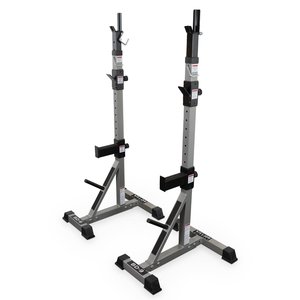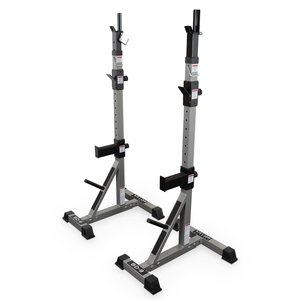 workout safe and easy, then Valor Fitness BD-9 Power Squat Stand is worth considering. It is affordable compared to its contemporaries.
Bench press, squat, and even pull-up are made easy and safe with Valor Fitness BD-9 Power Squat Stand. This is so because of its outstanding features such as its stability; this can be enhanced by adding more weight to the stand base. This simply increases stability and also serves as a place to store your extra weight.
The 5'' chrome backplate with adjustable base supports a recommended 500 pounds weight. Stability has been taken care of because of the adjustable footprint and option of adding weight at the base. Durability can also be seen through its chrome made body.
Storage is made easy and simple; even though the max height is about 6f.5'' it can be adjusted back down for easy storage and any person as tall as 7 feet can conveniently use it. The manufacturer has convenience in mind because they provided where to store your weight at the base even as it also stabilizes the squat stand. This is undoubtedly built with serious lifters in mind.
One can adjust the bar support to the desired level and also adjust the safety bar catches in case you need support. Unlike the typical squat stand, the Valor Fitness BD-9 Squat Stand can be used for pull-up because of the high weight bar.
The expandable base can cover about 400 square inches of the surface and suitable for all types of surfaces including the carpeted surface. However, it is best on a concrete or similar surface.
Click right here to have a peek at the price and of of the Valor Fitness BD-9 Power Squat Stand on Amazon.
Pros/Features
• It allows you to do squat, bench press, and a pull-up.
• It has weight plate storage pegs at the lower part of the body which also serves as a stability component.
• It is light (weighs 57.5 pounds) and portable for storage as it can be adjusted
• Can support 500 pounds of weight maximum
• It is durable
• It has adjustable safety bar catches for safety support when doing bench press or squat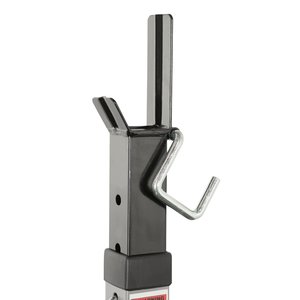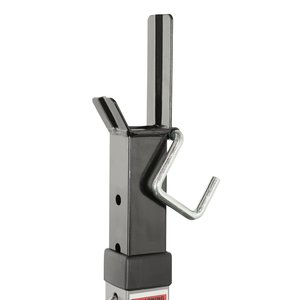 • It can be adjusted up to 6 ft 5'' which means; almost everyone can conveniently use it.
• When using Valor Fitness BD-9 Power Stand it gives you confidence and comfort knowing that the safety bar catches is in place.
• It is affordable
• Dimensions: 28 x 20.5 x 77''
Cons
The base must be loaded with weight to attain satisfactory stability.
Conclusion
In my view, Valor Fitness BD-9 Squat Stand is an option when it comes to squad stand. Many reasons listed above have made it the most preferred by gym lovers. When you talk about the price, it is affordable, when you talk about the usability, it is great. When you talk about durability and stability, it has got the two. When you talk about safety, it has got safety bar catches that ensure that the weight doesn't fall. And more importantly, users have given it very good positive reviews. What more could anyone ask for?
However, it is advised to have a spotter around when doing workouts.
[rank_math_rich_snippet]